A strategic business partner
Retain existing clients, win new business, increase profitability, and become a trusted advisor within your industry with BLR® on your side.
Get started
Leverage BLR to grow your business and exceed client expectations
BLR® is a strategic partner that covers every aspect of your business. We deliver best-in-class training, compliance, and revenue cycle management solutions that support revenue growth and strengthen your offerings. Retain existing clients, win new business, increase profitability, and become a trusted advisor within your industry with BLR® on your side.
On-staff regulatory authorities

Gain access to in-depth knowledge of compliance requirements and the inside track on state and federal updates. We provide the most comprehensive, reliable, state-specific information available on the market.

Cutting-edge technology

Proven solutions designed to streamline tasks, eliminate administrative redundancies, and scale your company's growth.

Extensive content portfolio

No content aggregation here or bare minimum offerings—BLR® prides itself on providing consistent, quality content that complies with today's legal requirements and industry standards.

Training design expertise

Our experience becomes your advantage when our L&D experts help craft your custom training program.
Experience the BLR® difference
Your business needs are unique. That's why our products are designed to dynamically fit those needs. By partnering with BLR, your business can save money, mitigate risk, strategically position your offerings, ensure legal compliance, and streamline operations. Put these concerns to rest and become the hero in your organization.

360-degree solution

From HR and compensation solutions to environmental, health, and safety (EHS) and online training, we offer easy access to a comprehensive set of tools and resources that will strengthen your brand integrity and exceed your client's needs.

Tailored to your needs

All of our solutions are customizable to fit the unique needs of your clients including comprehensive compliance and training tools, content, and information created by industry experts

A true partner

Collaboration goes beyond the sale. Our consultative approach and client success team, coupled with branded deliverables and ongoing support, effectively position you for market expansion and strengthen brand value and awareness.
Benefits of partnership
A BLR Partnership is much more than a business transaction; it is a commitment we make to you and your clients. We have been an industry leader for decades and will continue to pioneer new solutions to serve the ever-changing markets we operate in. We are dedicated to helping our partners better serve their clients' training, risk management, and compliance needs through custom-labeled interfaces and curated solution sets.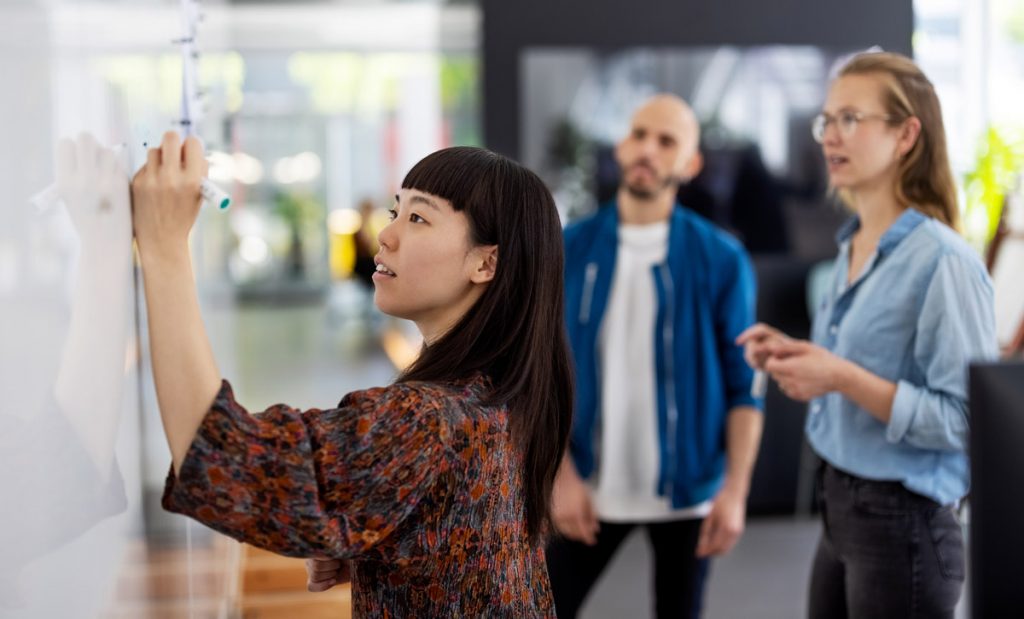 Comprehensive support

Your dedicated solutions specialist is ready to develop a personalized product solution that works for both you and your clients.
In addition to a dedicated implementation team, you'll have access to our customer and technical support teams to keep your business humming.
A designated marketing team will support your promotional efforts to increase utilization among your clients and help you realize the ROI of partner solutions.

Scalable, multi-faceted solutions

Our goal is to make you as successful and profitable as possible, so we work with you to find solutions that contribute toward your goals. As you grow, our product solutions are designed to grow with you.
We offer all the content you need to successfully resell our solutions or encourage usage of customized assets.
Our in-house attorneys and compliance experts become your own support team, strengthening the value of your core business offering.

Your key differentiator

Win new business and exceed client expectations when you unlock the power of BLR.
Increase profitability by tapping into new ancillary markets with our diverse product offerings.
Become a trusted advisor and strengthen your brand integrity with our award-winning solutions.