 We make HR simple
Finally, you can stop with the unvetted internet searches, manual HR tasks, and management of critical information and documentation through multiple vendors. HR Hero consolidates your compliance information and documentation management in a single source, with intuitive tools —designed specifically for human resources professionals and prepared by attorneys and industry experts.
Get Started
Accomplish your daily workload with confidence
Know the laws and when they change

Get expert legal analysis, guidance, and easy-to-understand explanations of the state and federal laws that impact HR practices.

Streamline manual processes

Streamline the time it takes to manage administrative, planning, and document management tasks.

Salary benchmarking data

Make informed payroll decisions with salary averages by industry, company size, geographic data, and job titles.

Straightforward compliance and training

Strengthen the performance and compliance of your organization with ongoing employee training and development.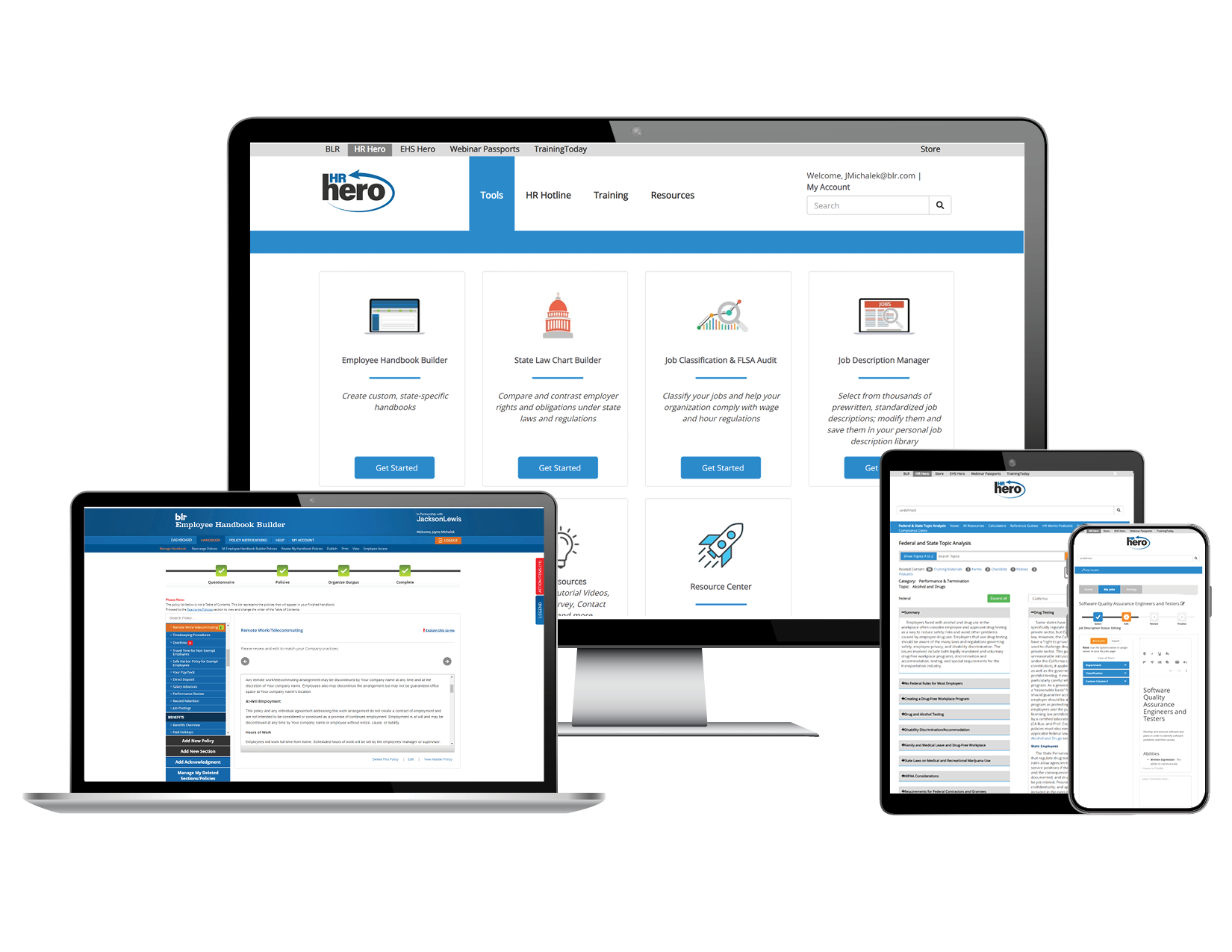 Work smarter not harder
We act as a centralized knowledge hub of reliable information that is backed by in-house legal and HR subject matter experts, constantly updated to keep pace with changing HR laws.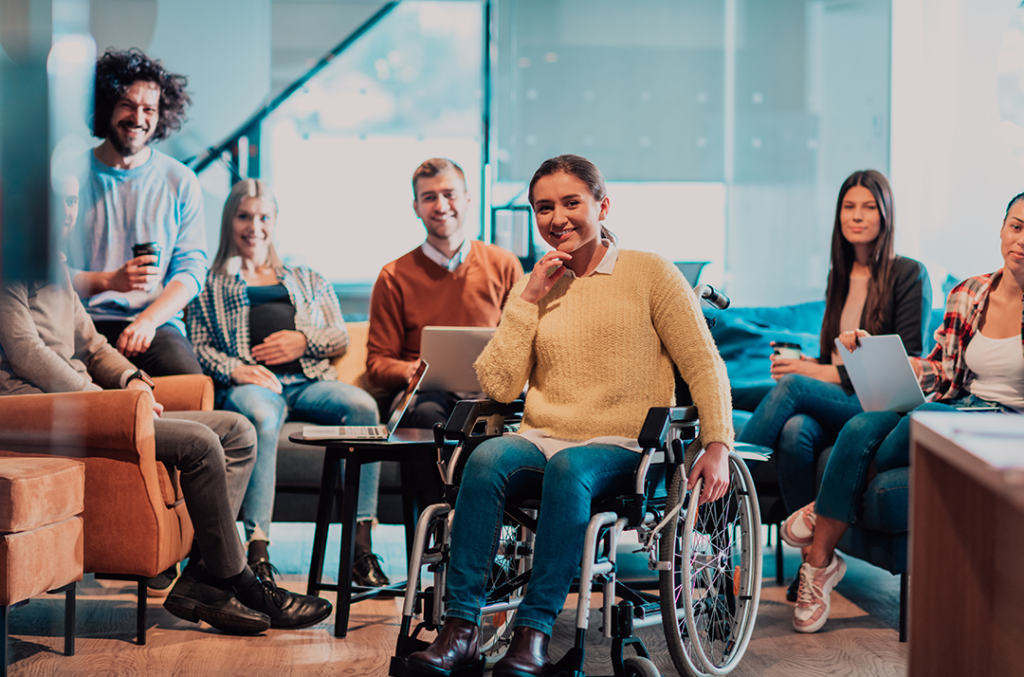 Tools built for action and configured for your organization

From building your employee handbook to auditing salaries to managing job descriptions, HR Hero ® has all the functionality you and your team need to stay organized and compliant, in one central location.

Leave the details to us and let your team shine

With 1,600+ ready-to-use documents and downloads, across over 400 employment topics, we provide complete training resources, checklists, forms, and calculators that will allow you to excel in your day-to-day tasks in half the time. Free yourself and your team from administrative burdens so you can focus on strategic initiatives.

Let our 100+ years of collective team experience be to your advantage

Eliminate Expensive Hourly Consulting Rates with the assistance of HR Hero®. Our in-house employment law experts are here to help you navigate your most pressing HR questions with the thoroughness you need and the human context you can trust.
Unlock HR compliance and workflow efficiencies with HR Hero
Optimize your HR processes and stay compliant with HR Hero. HR Hero is a comprehensive human resources management platform designed to streamline the HR processes and create an engaging work environment.
415 hrs
time saved annually streamlining critical tasks
4.3
average client score from Capterra
5.7x
average number of times HR Hero subscribers have renewed
75%
of clients use HR Hero every week
Annual hours saved
164 hrs saved maintaining handbooks and writing policies
93.6 hrs saved training
727.5 hrs saved on hiring and staffing
538 hrs saved administering compensation and company programs
549.6 hrs saved on department creation and records management
Subject matter expertise
19,500+ Hotline questions resolved
52 critical HR updates deployed annually
75 HR topic areas covered
100+ Collective years of industry experience
Client insights
On average HR Hero customers have renewed 5.7 times
54 industries served across current subscribers
75% of people use HR Hero every week
88% of subscribers agree that HR Hero decreases regulatory research time, eases the facilitation of training, or automate manual processes
Capterra ranking 4.3 out of 5
Tools and resources
22 HR calculators for analysis and benchmarking
8 comprehensive reference guides on key employment law areas
Over 100 topical HR podcasts
Hundreds of specialized checklists, forms, guidance documents, and policies
1300+ blending learning options including instructor-led training (ILT) materials and audio resources
Streamline your organization's HR and compliance needs