Risk Assessment
Easily measure and track risk associated with different areas of your organization and determine where improvements should be made.
Get Started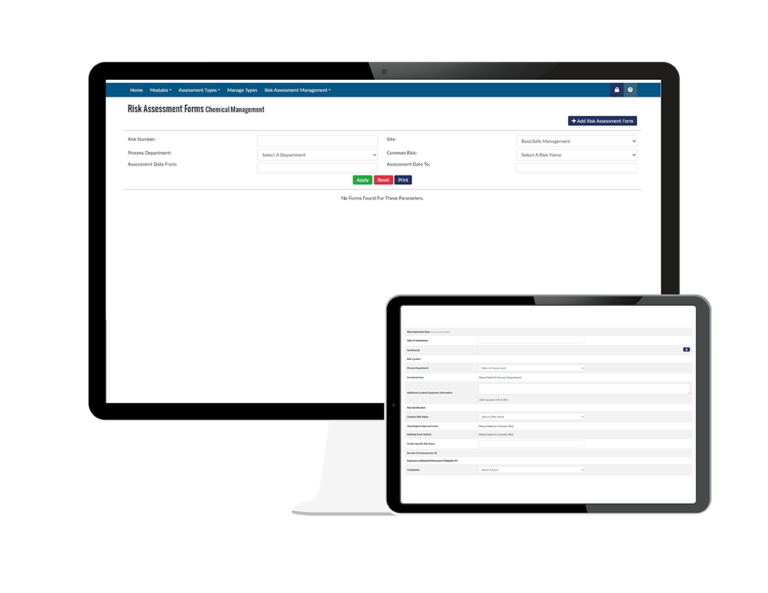 The easiest way to manage risk assessment
Our risk assessment tool makes creating and tracking simple with built-in templates and the ability to upload documents or create custom risk assessment forms.
Download Brochure
---
Eliminate risks and identify opportunities for improvement
Boost your business with better risk management
Use our EHS risk management software to measure risk and assess the best areas to improve your company.
Mitigate risk

Improve awareness of workplace risks and prioritize actions to address potential hazards, ensuring adherence to safe practices and legal requirements.

Increased efficiency

Boost efficiency by prioritizing risks, optimizing resource allocation, and promoting a safety culture, resulting in reduced incidents, improved productivity, and protected assets.

Better decision making

Initial and periodic evaluations aid in identifying new or recurring hazards, enabling you to make well-informed decisions about risk management strategies.

Compliance

Develop a more comprehensive understanding of regulatory obligations and ensure your practices are up-to-date with changing regulations.

Communication

Facilitate transparent communication between different departments and stakeholders for quicker implementation of needed improvements.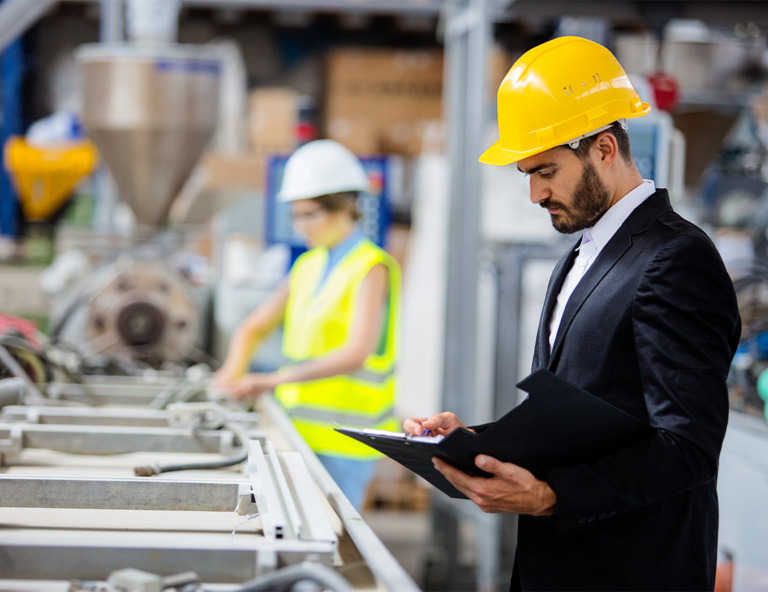 Core capabilities of the Risk Assessment tool
Easily measure and track risk associated with different areas of your organization and determine where improvements should be made from any device.
Build assessments

Our risk assessment tool allows users to quickly and easily build assessments. This information can be used to develop strategies to mitigate and manage risks to your organization.

Easy uploads

Attach and share relevant files and images to provide a more comprehensive and detailed understanding of the risks associated with a particular task or project.

Track improvements

With a centralized location for tracking improvements, users can easily assess the impact of their risk mitigation efforts and make data-driven decisions to improve their risk management practices continuously.

Search filters

Narrow down search results using specific criteria such as date, location, hazard type, or risk level, reducing the time and effort required to locate relevant information.

Push notifications

Eliminate the need for manual tracking and follow-up with configured notifications—receive automated updates when a task is due, when a risk level changes, or when a new hazard is identified.
Take control of your business risks
Looking to take your risk management strategy to the next level? Our risk assessment management tool can help you identify potential threats, assess their likelihood and impact, and develop effective mitigation strategies. With improved risk management, increased efficiency, better decision-making, compliance with regulations, and enhanced communication, our tool can help you achieve your business goals while reducing your risk exposure.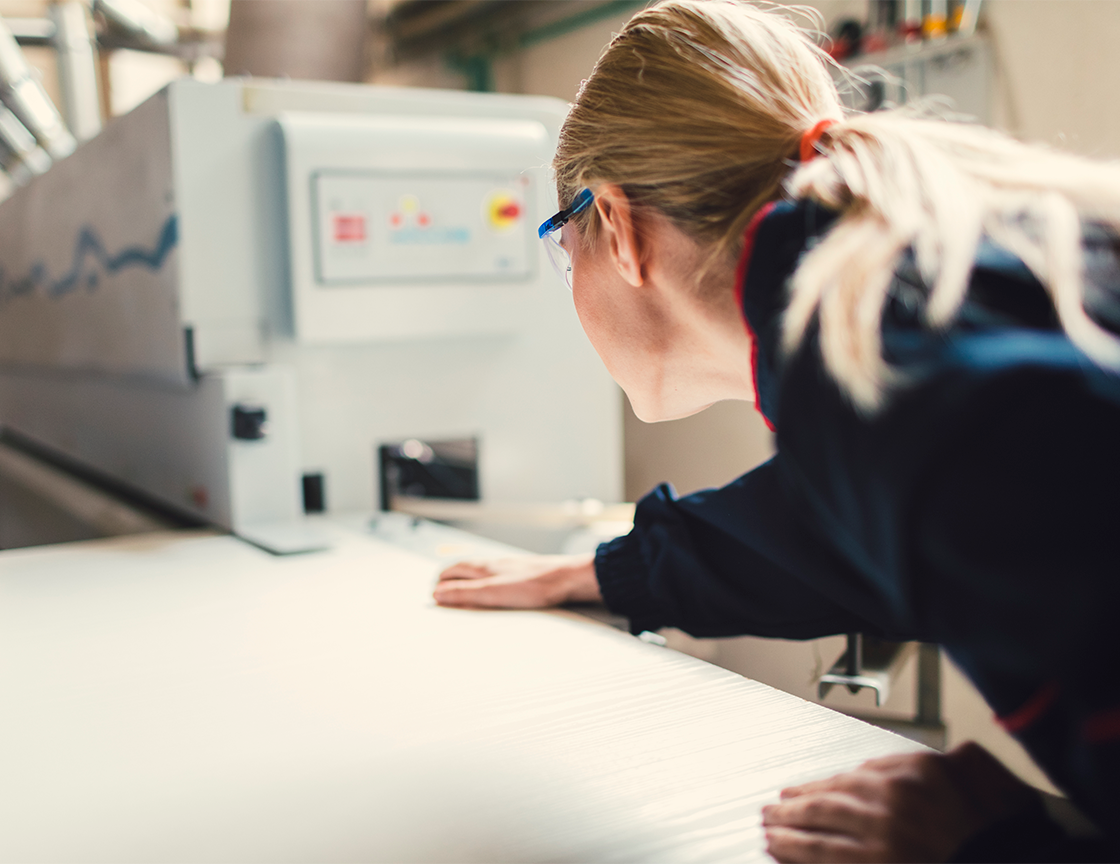 Featured resource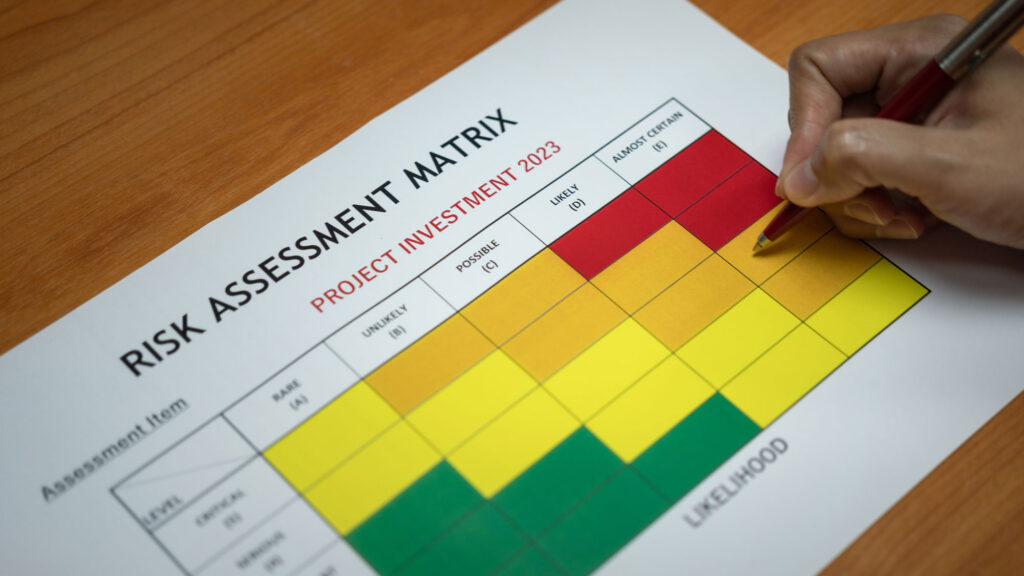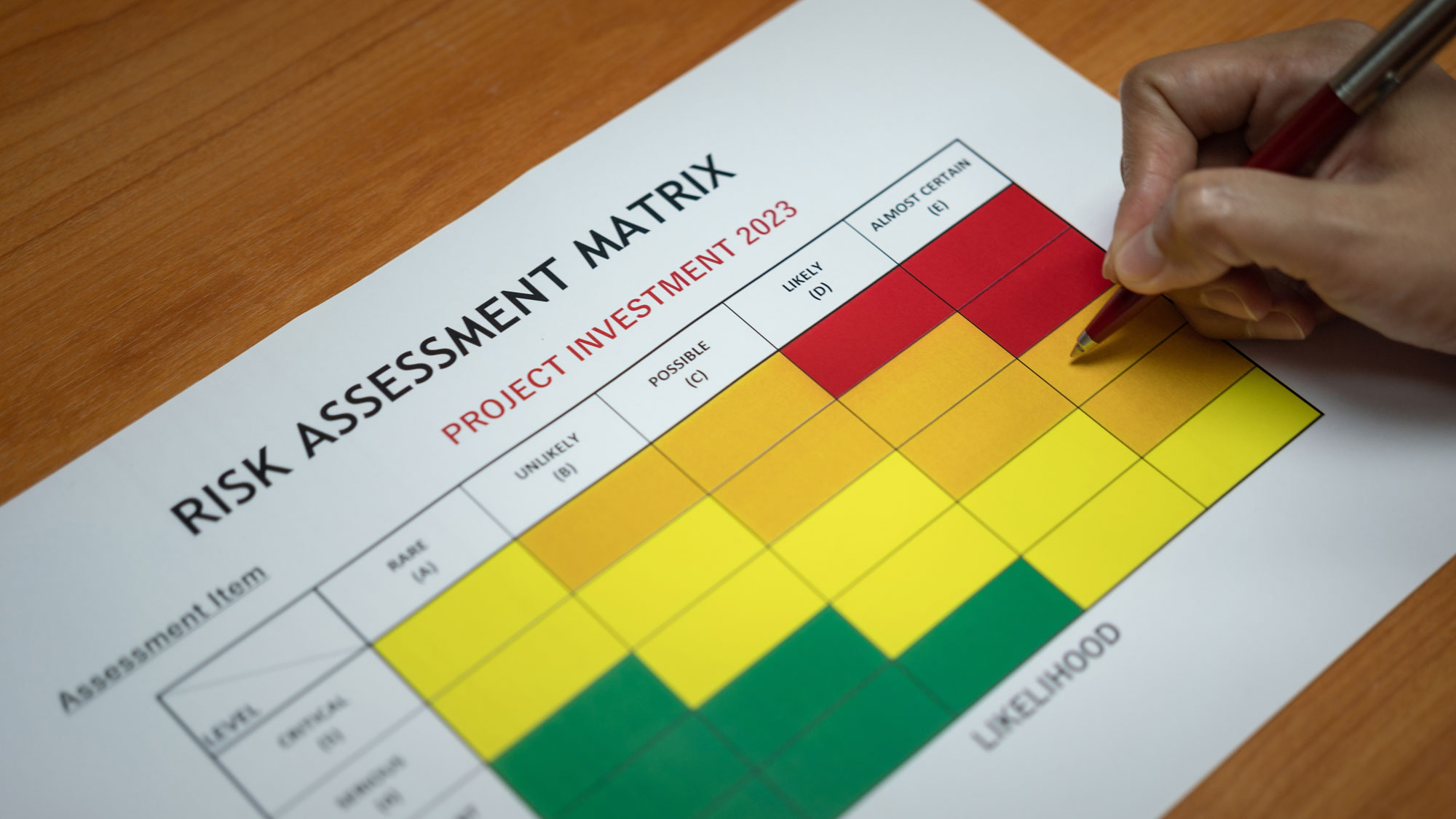 Blog
4 reasons you should be conducting job risk assessments