A comprehensive EHS management system
We offer the most comprehensive Environmental, Health, and Safety (EHS) management tools on the market that helps you move the needle in your organization and allows you to invest in what really matters: your people.
Who benefits from EHS management?
EHS professionals, whether a team of one or a department of many, ensure organizations conduct business in an environmentally responsible manner and protect their employees. Further, EHS is dynamic. Regulations change each year and practitioners must stay up to date on changes that affect their job duties and their company's EHS performance. A versatile and robust EHS management system ensures EHS professionals can seamlessly interweave into their companies' approaches to sustainability and corporate responsibility.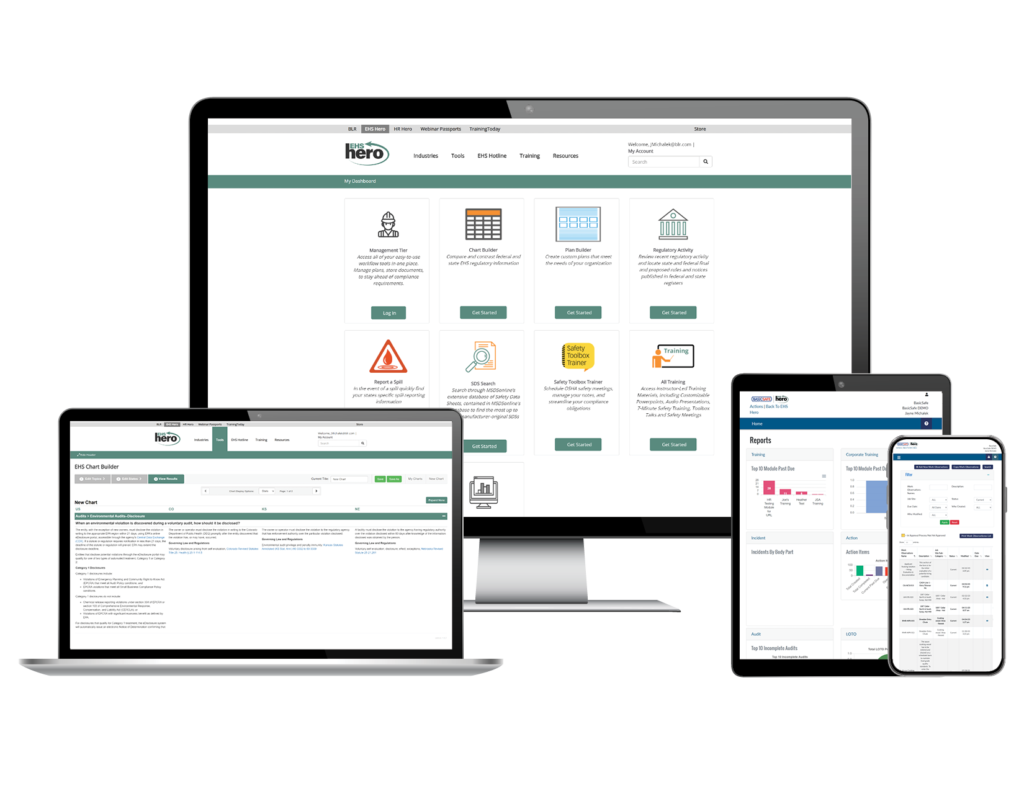 Simplify your EHS management
Our EHS management system moves the needle in your organization and allows you to invest in what really matters: your people. Get your programs up to speed and excel in your industry with EHS Hero's built-for-action tools.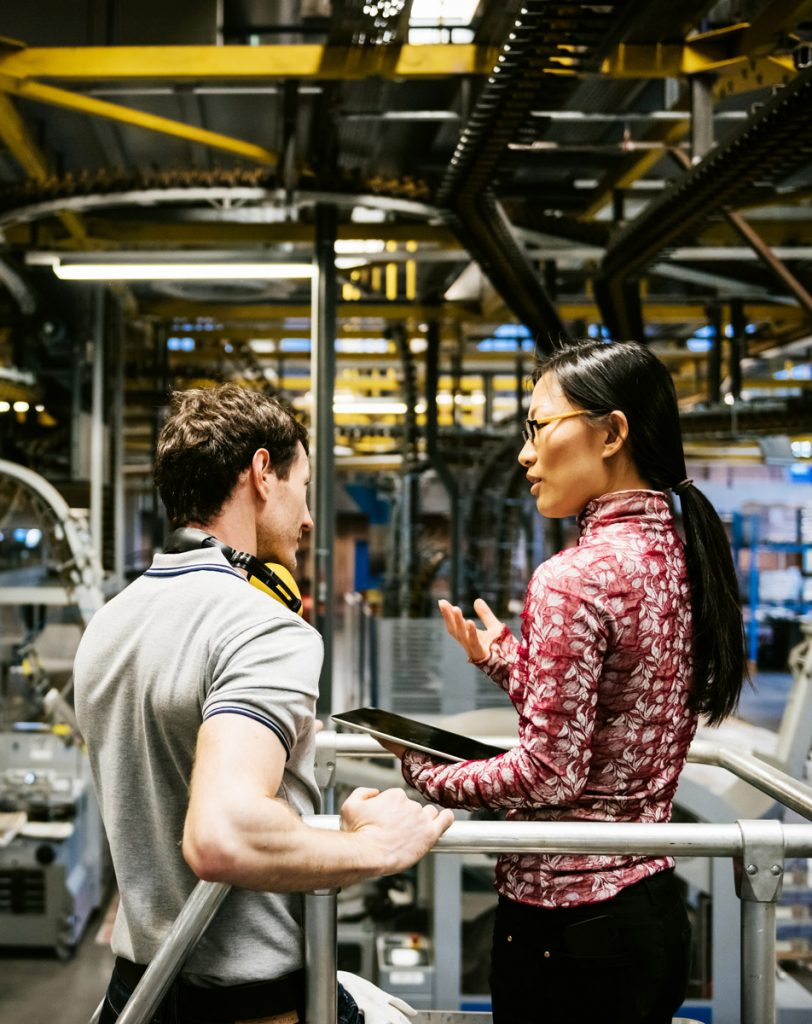 Regulatory Analysis Chart Builder

Our clear, side-by-side comparison charts tell you in one or two sentences what your policies and practices must contain to avoid unnecessary risk.

EHS Hotline

Get thorough, plain-English answers to your most pressing questions from our subject matter experts and attorneys.

Plan Builder

Create custom plans that meet the needs of your organization in minutes from our document library of preloaded templates that allow for easy customization.

Audits and Inspections

Stay on top of all your sites with the ideal audit management software system. Upload and store audits from the field, or easily create your own custom audits with this software's unique capabilities.

Incident Management

Keep track of all common and custom incidents, and fill state and federal forms automatically. Investigate incidents using prebuilt or custom investigation methods that can be easily created and updated for each incident type.

Job Hazard Analysis

Ensure employees always have updated job and task information with custom-built or existing safety procedure documents.

Risk Assessment

Use our EHS risk management software to measure risk and assess the best areas to improve your company.

HazCom and SDS Management

Keep safety data sheets in one place where they're easy to update and access.

Lockout Tagout

Protect employees from hazardous energy during equipment shutdowns and maintenance by providing custom LOTO procedures. The proprietary templates ensure LOTO creation is quick, easy, and unique to your organization.

Industrial Hygiene

Manage your industrial hygiene sampling requirements with automatic storage and quick retrieval of sampling data and results.

Health Screener

Screen employees for COVID-19 using a series of questions provided by the CDC.

Behavior Based Observations

Easily track behavior metrics through customizable reporting designed to help you assess, incentivize, and improve your safety program.

Process Safety Management

Ensure compliance with OSHA's PSM standards using the 14 elements of PSM within this interactive EHS software tool.

Training Modules

Updated with the latest compliance regulations, our training resources help train teams on topics such as fall protection, chemical eye safety, emergency action plans, and everything in between.

EHS Content Resources

Access the latest policy, directive, interpretation, or guidance documents on topics ranging from construction and ladders to LOTO and recordkeeping.