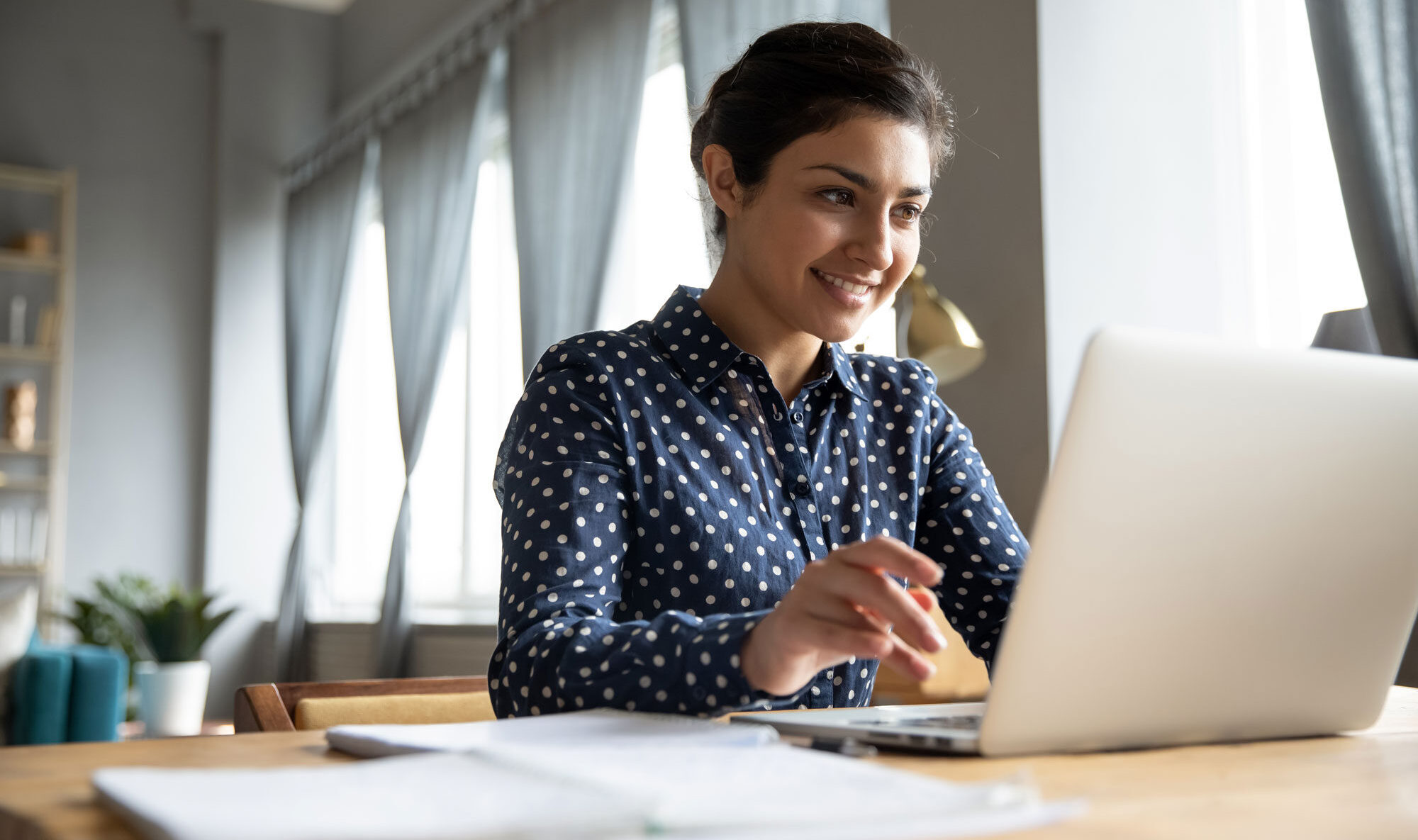 What's in an LMS: How to pick the right one
Author: Chelsea Brookes, Director, eLearning
Choosing a learning management system (LMS) is like stepping into a carnival fun house. It's dizzying! With over 800 (and growing) systems on the market, it can be overwhelming and time-consuming for first-time buyers and experienced learning administrators alike to research and vet the right one.
We've outlined five essential elements to keep you on track and help you vet the right LMS for you and your organizational needs when you find yourself in the market for an LMS.
1. Determine what's most important to your (organization's) training needs.
Will HR deploy training internally to everyone in your organization upon hire? Is each department responsible for developing or adding its own curricula, or should content be included? Think long term. Would it be beneficial for the system to integrate with other applications now or in the future?
As you might imagine, each of these answers may lead to a different workflow and, ultimately, a different feature list necessary to meet your needs. Therefore, you should always start by writing out your use cases and desired workflows in as much detail as possible.
Writing out use cases will help define what's important, determine what teams and departments need to be involved, and help you narrow the scope of your search for the perfect LMS. Skipping this step will almost certainly cause delays down the road.
So, keep those use cases handy! They'll come up again later.
2. Create a learning task force.
Don't put all the responsibility on your shoulders. Anyone who will be using or supporting the system should have a stake in the game. Include learning and development (L&D), HR, an executive sponsor, operations, IT, etc., in a kick-off call to explore use cases, impacted teams/departments, and organizational training goals; discuss timelines for implementation and rollout; and establish a budget.
That's not to say every single department needs to be included in every single call. Your IT team likely doesn't need to approve the course authoring tool functionality, but you'll want them to review security documentation and bring up questions or concerns early in the process. Hammering out the kinks at the beginning is better than halfway through implementation!
The task force is also responsible for creating a project plan. This plan includes the steps, timelines, and departments responsible for each . As you get further along in the vetting process, you should rely on the task force to discuss each LMS contender's pros and cons. As you finalize your wants and needs in an LMS, you'll be ready to move onto the request-for-proposal (RFP)/demo phase! Keep in mind you need to regroup with your task force consistently, as this group will decide the right system for your organization.
P.S. Run those use cases through this group, and let them look for holes and add ideas for future growth!
3. RFP and demos.
With LMS must-haves and uses cases outlined in Step 1 and a task force formed in Step 2, you're ready to search the market! Regardless of how complex your organizational training needs are, an RFP is a good idea.
An RFP outlines your organization's training goals, use cases, and expectations regarding the solutions needed. It serves as a standardized form or checklist that ensures you rank would-be vendors on the same criteria and categories.
Who should fill out an RFP, you ask? You have two options when it comes to an RFP:
Option one: You designate a person or small group of people from your task force to fill out the RFP as you go through the demos and conversations with the LMS solutions providers. This person or small group should be people who are invested in the project and its outcome. A higher-level executive may not have the best insight into what questions to ask to determine the winning LMS, so pick an author close to the project.
Option two: Submit your template RFP to possible vendors, and request they complete it. Having this information upfront helps you and your task force compare each of the systems you're vetting uniformly. Asking the vendor to complete an RFP saves you a lot of time, as you do not have to do the manual research yourself!
I'd recommend narrowing your search to three to five vendors at this phase—you can always add more if you don't find what you need with the first round of contenders. Adding too many in the beginning means you risk demo fatigue. Not to mention scheduling conflicts with the vendor and your internal task force can cause delays, inevitably dragging on the project.
Once you've identified several vendors worth a deeper dive, it's time to set up a call to see the system in action. Before each demo, provide your unique use cases to the vendor, and request a walk-through that showcases how the system will support your exact needs.
Keep in mind that every LMS should include several basic elements. If an LMS can't check these boxes upfront, it likely won't have features to best support your unique needs.
Basic LMS elements:
SCORM-compliant
Clean, intuitive user interface
User administration (adding, editing, deleting users)
Course assignments
Reporting and analytics
Most requested LMS features:
Create and upload content.
Create and schedule custom reports.
Integrate with other systems (SSO, HRIS).
Auto-assign content based on employee location and/or job role.
4. Analyze and decide.
You should now have no more than two or three final vendors at this stage in the process. You need to be ruthless in your selection process. Don't waver or keep adding in possible contenders. This only further delays the implementation and launch of your LMS.
Each would-be vendor should meet most, if not all, of your working needs, use cases, and required features and functionality outlined by your task force and RFP. Those needs could be met through technology, content, consultation services, or a combination of these elements.
Your use cases and workflows should drive your search, but they aren't the only important factors at play. I've left sophisticated technology systems because of poor customer service. So, bring the task force together, and walk through the main benefits of each system, including aspects like scalability, customer support, course content, LMS functionality, and even the impressions or vibes you got when speaking to individuals from the would-be vendor. Impressions and vibes are a bit harder to compare, but you know when you click with an organization and when you don't. Your relationship with external vendors or partners is just as important as the solution's functionality.
BLR's LMS vetting journey.
Nearly a year ago, our organization was in the market for a new LMS partner. The steps outlined above was the process we followed. Ultimately, we chose Litmos as our LMS partner. Litmos checked off our must-haves, including airtight security, top-of-the-line technology, excellent customer support, and a scalable solution to meet the needs of all our clients. Litmos gave us the flexibility to support customers with 10 employees all the way up to 10,000 employees.
At the end of the day, make sure you're comfortable with the team you'll be working with. It's not just another vendor; the LMS and the team behind it are truly extensions of your organization to achieve your training goals.