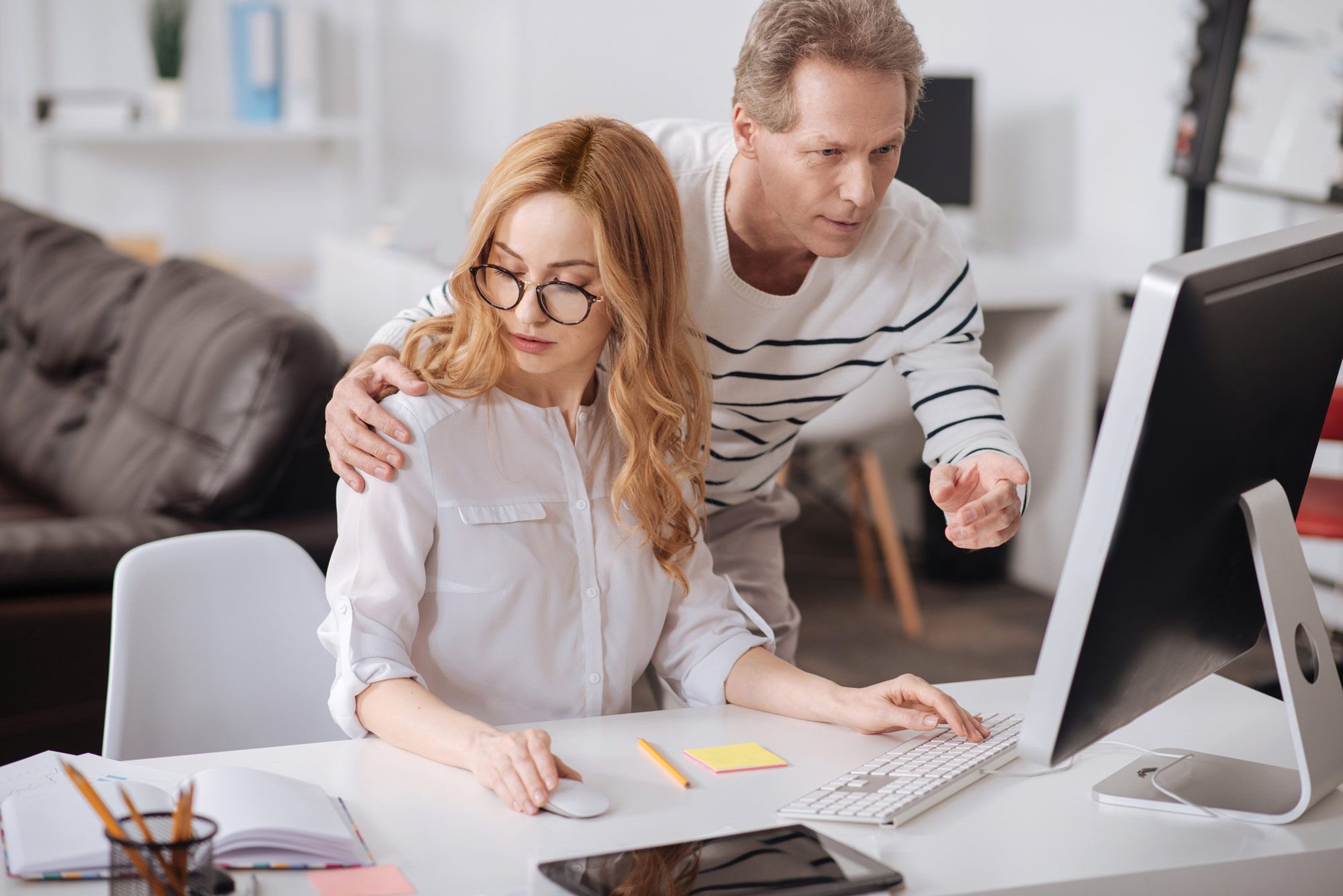 Three steps for sexual harassment prevention plus policy and reporting procedure must-haves
Author: Joan Farrell, JD, Senior Legal Editor
Preventing sexual harassment is one of the best strategies employers can use to facilitate equality and nurture diversity and inclusion in the workplace. Preventing harassment is about more than satisfying legal requirements and avoiding liability. It's about a thoughtful, forward-looking approach to a culture of respect and equality in the workplace. Granted, employers must comply with legal requirements. But legal compliance should be considered a floor, not a ceiling. An employer's goal should be a workplace that promotes respect and equality.
Step One: Strong, clear harassment policy
So, what can employers do to prevent sexual harassment? First and foremost, an employer should have a robust and clear policy against workplace harassment. In addition to clearly stating that unlawful harassment will not be tolerated, an employer's policy should prohibit inappropriate workplace conduct.
By prohibiting inappropriate behavior and unlawful harassment, an employer can take disciplinary action when an employee's conduct is offensive but does not rise to the level of illegal harassment. So, if an employee complains about inappropriate behavior, like bullying, the employer can take disciplinary action. And that helps send a clear message about the employer's expectations for workplace conduct.
Don't forget remote workers
What constitutes a "workplace" has changed significantly for some employers because of changes brought about by the COVID-19 pandemic. More employees may be working remotely—many from their homes—and there may be more electronic communication than face-to-face communication as a result.
An employer's anti-harassment policy, therefore, should emphasize that anything that would be considered inappropriate behavior or harassment on-site and in-person is still workplace harassment—regardless of when and how it's communicated. And that includes offensive text messages or emails sent to a coworker from an employee's personal phone.
Step Two: Make reporting easy to understand, navigate
The policy should include the employer's process for reporting harassment and inappropriate conduct. Problems with sexual harassment can't be resolved if they're not reported. But employees, understandably, may be reluctant to complain—for a number of reasons. According to an EEOC report, "Employees who experience harassment fail to report the behavior or to file a complaint because they anticipate and fear a number of reactions—disbelief of their claim; inaction on their claim; receipt of blame for causing the offending actions; social retaliation (including humiliation and ostracism); and professional retaliation, such as damage to their career and reputation."
As a result, an employer's success in having employees report offensive conduct may largely depend on how the employer handles the reports it receives—protecting confidentiality to the extent possible, conducting a fair and thorough investigation, and ensuring there's no retaliation against employees who report. It may take some time for an employer to build trust in its reporting system. At a minimum, employers should make sure the reporting process is easy to understand and navigate. It should have alternate avenues for reporting so an employee isn't limited to reporting harassment to a supervisor (who may be the alleged harasser).
Step Three: Clearly communicate policy and procedures
Even the most finely crafted policy and procedure is meaningless unless it's communicated to employees effectively—and frequently. Including the policy in an employee handbook, providing a copy with sexual harassment prevention training, and posting the policy in the workplace and on the company's website all may be effective approaches, depending on the workplace. Particularly now, when many employers have more remote workers than ever before, the policy should be in an electronic version as well as in hard copy. Regardless of how it's distributed to employees, there should be a system for employees to acknowledge their receipt.
Final note
Employers should check requirements under state and local law to ensure their policies comply with applicable law. Some jurisdictions have specific requirements regarding content and distribution of anti-harassment policies.