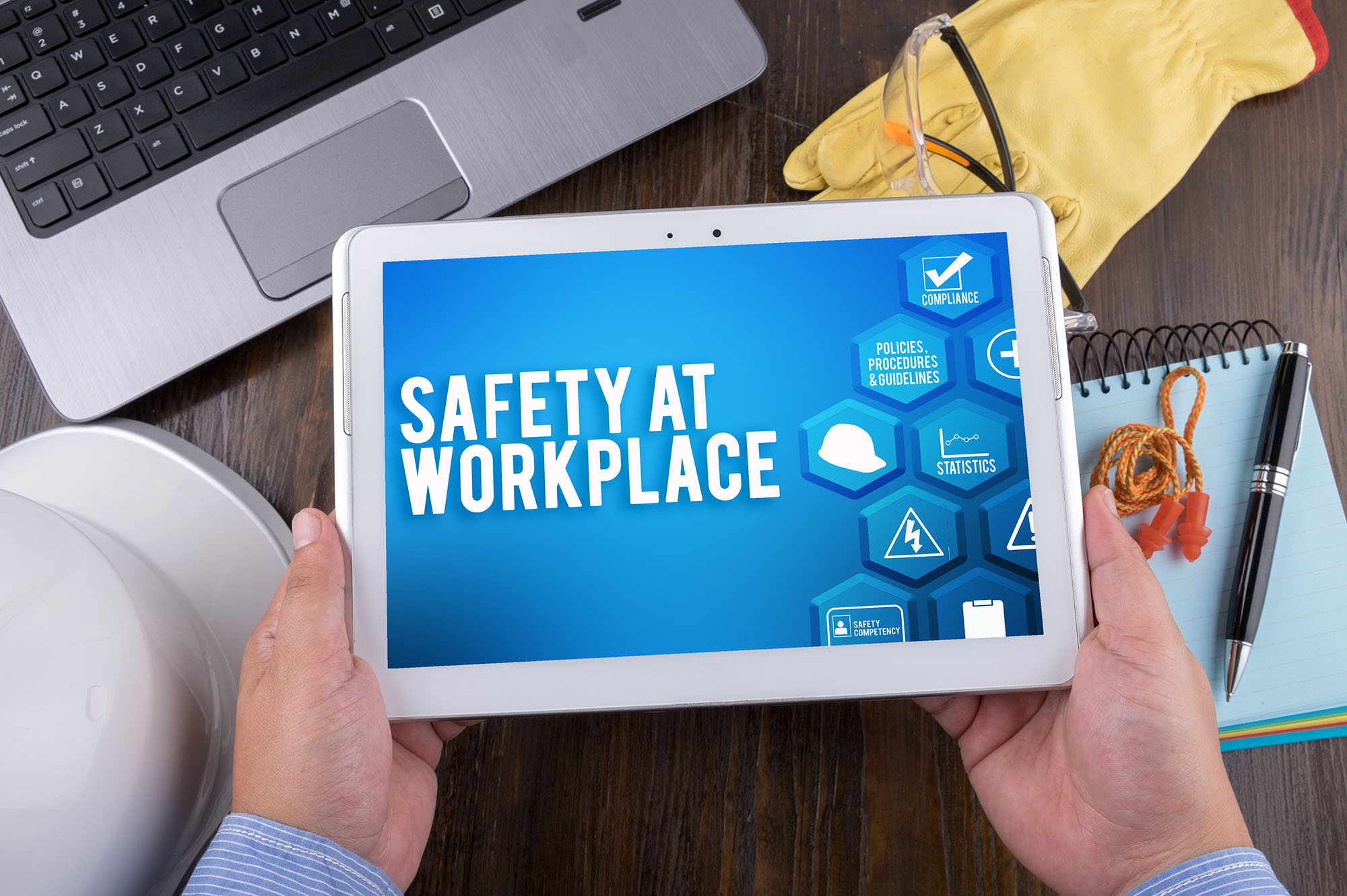 The ins and outs of workplace safety training
Author: Business and Learning Resources
Safety training in the workplace
Some of the most crucial safety tools you can give your workers are education and employee training. Workers who truly understand the hazards and controls they are working with are much more capable of avoiding injuries at work. By providing workers with in-depth knowledge of your environment, health, and safety (EHS) program, you also empower them to help you develop and implement changes that will keep them safer and save your company resources. On top of that, many OSHA standards have explicit training requirements that maritime, construction, agriculture, and general industries must include in their workplace safety training program.
OSHA does not offer any certified training courses, so it is up to your company to provide the safety training program you need to stay compliant and keep employees safe. The closest thing available would be the OSHA certifications under the Outreach Training Program, which includes a 10-hour and 30-hour course covering both basic and more advanced training on common workplace safety and health hazards.
Your organization's workplace safety training program must relate to the operations conducted on your worksite and the hazards the employees will face. For example, if any workers must provide first aid as part of their duties, those workers would need bloodborne pathogen training. Training must be as relevant as possible to the individuals taking the training course and should cover the use of tools and equipment needed to complete the tasks associated with the course.
Some states have been approved by OSHA to operate their own health and safety programs, so you must then also meet the state guidelines rather than just the federal ones. These states have unique OSHA-approved plans that may differ from the federal requirements on workplace safety training.
When do employees need workplace safety training?
According to OSHA training requirements, employees must be trained on safe working procedures when:
First hired
Assigned to new jobs or tasks
Responsible for performing tasks that are hazardous
A new process or material is introduced to the workplace that may be hazardous
Depending on the standards for the training they are being given, employees may also be required to complete annual training. For example, bloodborne pathogen training must be completed annually, but hazard communication training is only required in the event of a procedural change that introduces a new hazard to the workplace.
It can be difficult to track the numerous courses that employees must complete and retraining that must take place. The easiest and most efficient way to stay on top of delivering training, tracking upcoming training, and pulling records is with employee training software.
Workplace safety training method
Workplace safety education and training should provide employers, managers, and supervisors with:
The knowledge and skills to work safely and avoid unnecessary hazards;
The ability to help their peers avoid risks;
The awareness and understanding of the hazards present in their workplace and the ability to identify, report, and control them; and
Specialized training on the unique hazards of their specific jobs and tasks.
Besides the standard workplace safety training that your company provides to all employees, additional training should be given to employers, managers, supervisors, and workers with unique roles. For example, managers may need leadership training that involves the way your company intends to handle direction and resources associated with the safety program (e.g., near-miss incident tracking). This training should include information on how they should be expected to participate in these programs.
Not all training needs to be done in a classroom setting. In fact, peer-to-peer training, on-the-job training, worksite demonstrations, and mobile micro-training sessions are all proven, effective ways to ensure that your employees understand safety concepts, hazards, controls, and workplace practices.
A good way to provide general safety training in an efficient and effective manner is by following these steps:
Provide all employees with safety program awareness training.
Train employers, managers, and supervisors on their specific roles in the program.
Train workers on their specific roles in the EHS program.
Train workers on hazard recognition and controls.
Provide ongoing training sessions like those mentioned above to keep safety knowledge fresh.
Safety program awareness training
All employees need to understand the structure, plan, and procedures of your safety program. It is also important that they know where to access this information in the future. All workplace safety training should be provided in a language and at the education level that your workers can understand. Understanding this program helps ensure that everyone can help develop, implement, and improve your safety program. Emphasis should be placed on the fact that the program will only work when everyone is involved and comfortable with it.
Here's how to accomplish this:
Provide training to all managers, supervisors, workers, contractors, subs, and temp workers on:

The EHS policies, procedures, and goals;
The functions of the EHS program;
Whom to contact with questions, concerns, or emergencies (make this easily accessible at all times);
How to report hazards, near misses, illnesses, and injuries;
Emergency response plans;
Employer responsibilities; and
Workers' rights under OSHA.

Provide training on the hazards of your workplace and the controls to be put in place for those specific hazards.
Work to reach an understanding that all workers have the right to fully participate in your safety program (report near misses, injuries, incidents, concerns, etc.) without fear of retaliation.
Employer, manager, and supervisor role-specific training
All members of your organization should be responsible for workers' safety. It is important to provide training on safety-related concepts and techniques that allow them to offer the safest environment to workers. Providing specific training to individual roles will allow them to accomplish this task.
Here's how to accomplish this:
Provide training on members' roles and responsibilities under the Occupational Safety and Health Act and those your company requires.
Provide training on the rights guaranteed to employees under the Act.
Train members on the procedures for responding to reports of injuries, illnesses, incidents, and near misses, and include information on how to avoid discouraging reporting.
Train members on the concepts and techniques for recognizing hazards and controlling them. Include training on the hierarchy of controls.
Train members on the incident investigation techniques used by your organization.
Provide access and training in programs and tools used to accomplish these tasks.
Worker role-specific training
Additional training should be provided to workers to ensure they can accomplish any health and safety responsibilities assigned to them.
Here's how to accomplish this:
Train workers on how to report near misses, injuries, illnesses, incidents, and concerns. Provide access to the systems your company uses for these tasks.
Instruct workers with specific roles in the EHS program on how to carry out their responsibilities.
Provide opportunities for workers to give feedback and ask questions during and after the training.
Hazard recognition and controls
Understanding hazard recognition and control implementation can help workers eliminate hazards before an incident even occurs.
Here's how to accomplish this:
Provide training on the use of job hazard analysis (JHA).
Train workers on general hazard recognition, as well as job-specific hazards.
Train workers on hazard control measures, as well as the hierarchy of controls.
Provide training on the proper use of work practice and administrative controls.
Provide training on the proper use of required personal protective equipment (PPE).
Train employees on any changes in facility, equipment, process, materials, or organization or when a worker is assigned a new job or task.