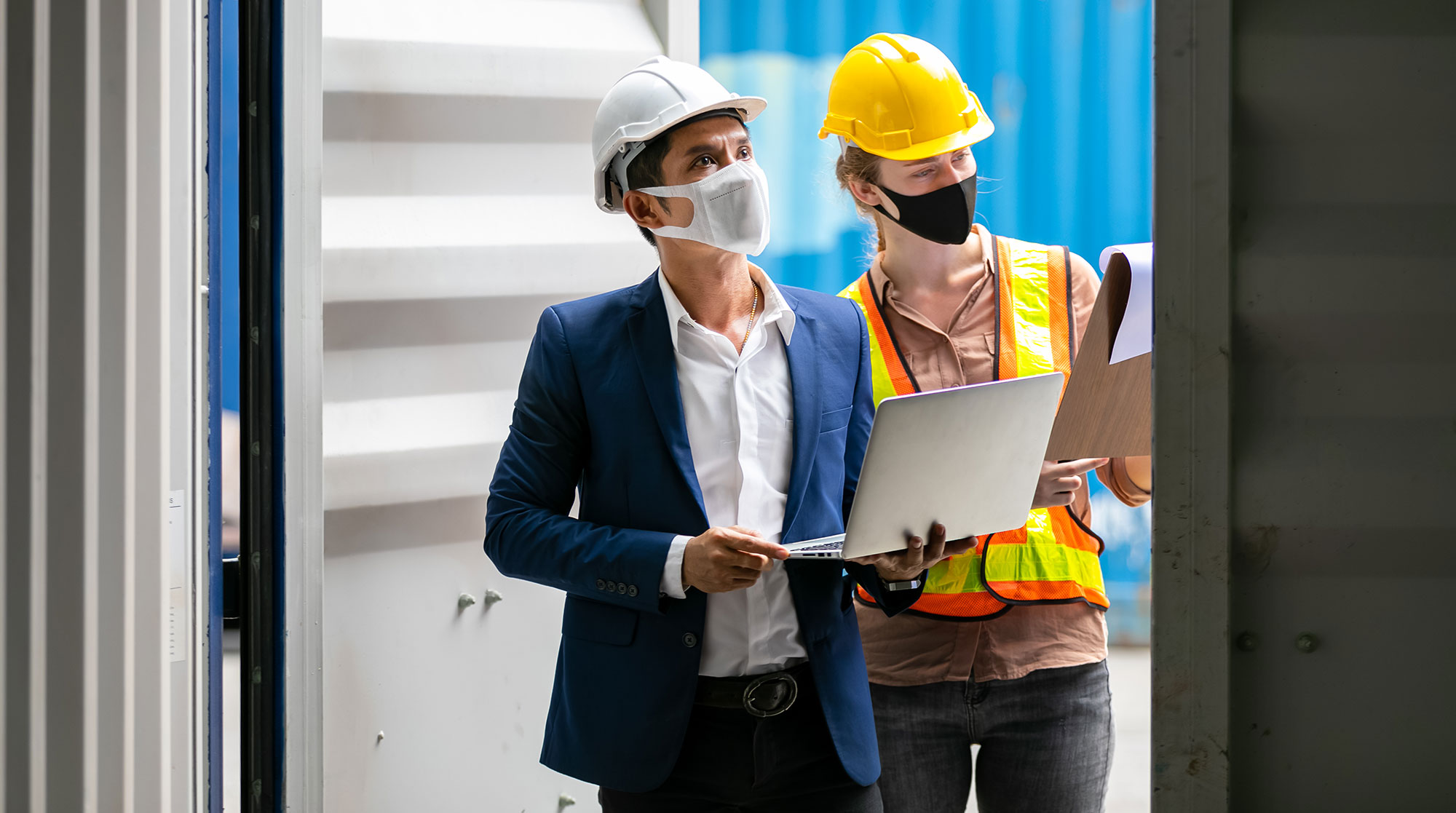 Make safety simple with EHS Hero's JHA tool
Improve workplace safety and productivity
Performing job hazard analyses (JHAs) can be time-consuming and frustrating, but they're integral for ensuring workplace safety. EHS Hero's uniquely integrated solution simplifies the JHA process by automating manual processes, keeping files organized and accessible, and providing intuitive mobile functionality.
EHS Hero's JHA tool is an intuitive solution for adhering to International Organization for Standardization (ISO) and Occupational Safety and Health Administration (OSHA) compliance. It makes building and managing JHAs simple to make your job easier. The creation of effective, consistent JHAs improves job safety, visibility into job hazards and responsibilities, and communication across the organization. This leads to less downtime caused by workplace injuries, which, in turn, boosts employee retention and productivity. Investing in this tool shows a greater investment in your safety program and can help drive safety culture within your organization.
 Streamline the JHA process
The tool walks you step by step through the process of building thorough, compliant JHAs.
Attach safety instructions, pictures, lockout/tagout (LOTO) procedures, safety data sheets (SDSs), policies, and permits to each step in a JHA to increase visibility into hazards and proper work procedures.
Automatically pull in preexisting steps, hazards, and personal protective equipment (PPE) from previously completed JHAs.
Integrate with the CAPA tool to create annual review actions and ensure timely completion.
JHAs are stored in a digitized library and are even mobile-accessible from the EHS Hero® app.
Streamline your JHA process, avoid costly OSHA penalties, and keep your employees safe with EHS Hero's JHA tool.