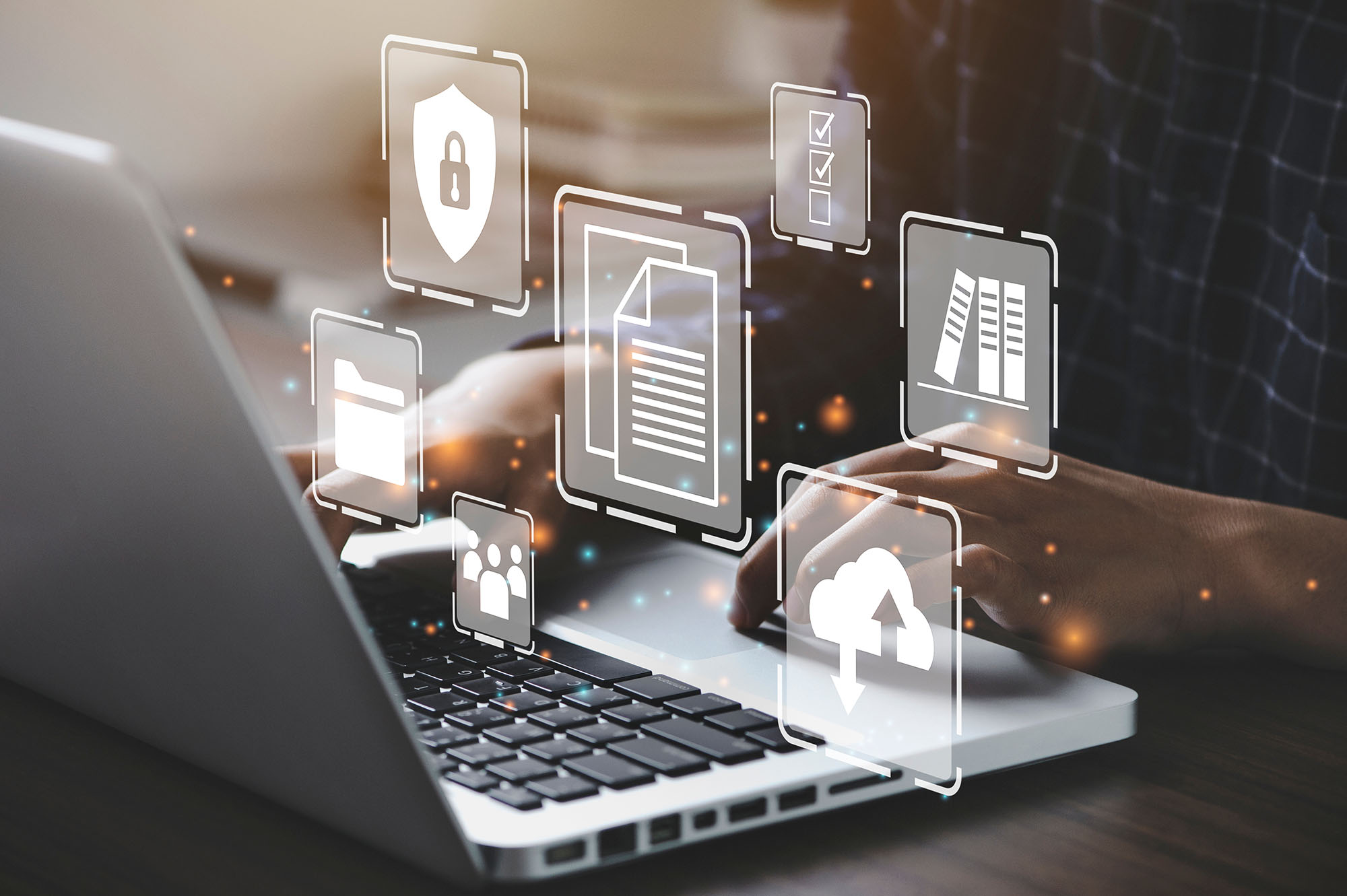 How to pick the right regulatory compliance software
Author: Tiana Nadeau, Product Marketing Manager
What is compliance software?
Compliance management software monitors and acts on relevant federal and state regulatory and employment law standards. Top compliance software options allow you to identify your industry, areas of operation, and other pertinent information to allow for automated update notifications that matter to your business.
Many compliance options exist, but not all are created equal. When evaluating compliance management software, ask yourself what features and functionality are most important for accomplishing your business goals.
Realistically measure what motivates your compliance initiatives:
Proactively mitigating risk
Auditing processes to drive operational excellence
Meeting legal requirements to avoid costly penalties, lawsuits, and fines
Once you've identified what drives your compliance goals, you can identify the necessary tools to meet those goals.
Mitigate risk
Effective risk avoidance involves established plans, training, and tracking. With this goal in mind, you're best served by a software solution that provides a plan-building tool, either through customizable templates that you can modify on your own or something you can create from scratch. Whatever your preferred method, ensure these plans are accessible to all necessary stakeholders. A solution that allows you to assign tasks and track completion status is key for effective plan implementation.
Tracking established and changing compliance standards is essential for building effective plans to mitigate risk. Look for a solution that offers federal and state policy notifications to keep you apprised of any current or upcoming changes. There's an added benefit if the solution you are considering allows for side-by-side comparisons of federal and state standards. Even better is finding a solution that provides access to policy experts who offer guidance and answer questions about your specific business needs.
Additionally, ensure the software you're considering provides training courses or materials for reinforcing established plans and policies to encourage meeting relevant compliance standards in an organized, timely, and maintainable manner.
Drive operational excellence
A compliance audit is a comprehensive assessment of an organization's adherence to regulatory guidelines. The role of regular audits is to evaluate the effectiveness of how well an organization measures up to internal policies; state and federal rules and regulations; and, in some cases, codes of conduct. If your organizational goal is to achieve operational excellence, you will want integrated compliance tools that assess, manage, and remediate risk.
Five steps for effective compliance audits include:
Initial planning
Evaluating existing processes and controls
Assessing risks
Analyzing operations and confirming information
Implementing process changes
Compliance software can automate steps two through four in this process. With the right tools, you can evaluate existing processes, assess areas of risk, and analyze operations easily from one centralized dashboard. To further capitalize on the information being stored in your compliance system, you'll want the ability to export or forward reports to other stakeholders within your organization.
Avoid costly payouts
Failure to conduct regular audits of your compliance policies, whether through a manual process or dedicated compliance software, can leave you open to violations, fines, potential injury, and worse. To avoid costly fines and penalties for safety or employment law violations, choose compliance software that provides easy access to the federal and state agency updates and employment laws that affect your organization.
Suppose you are a small department tasked with juggling multiple duties. It's advantageous for you to have applicable policy updates delivered directly to your inbox and access to a team of experts that provide easy-to-understand insights on new and changing regulations that matter to you. If you're interested in learning more about gaining access to over 40 years of compliance expertise without hiring an outside legal team.
Now that you know what you need, it's best to test.
Test before you buy
Investing in compliance software is like buying a new car: You want to do your homework, compare reviews, and take it for a test drive. Why? Because you're trusting this new solution to provide compliance insights to keep your people and organization safe.
Here are three must-have features for compliance software:
Be a trusted resource in the compliance arena.
Easy-to-navigate interface for you and your team members.
Provide actionable insight when and how you need it.
If you're looking for a compliance software solution that checks all these boxes and more, speak with one of our compliance solutions experts today.