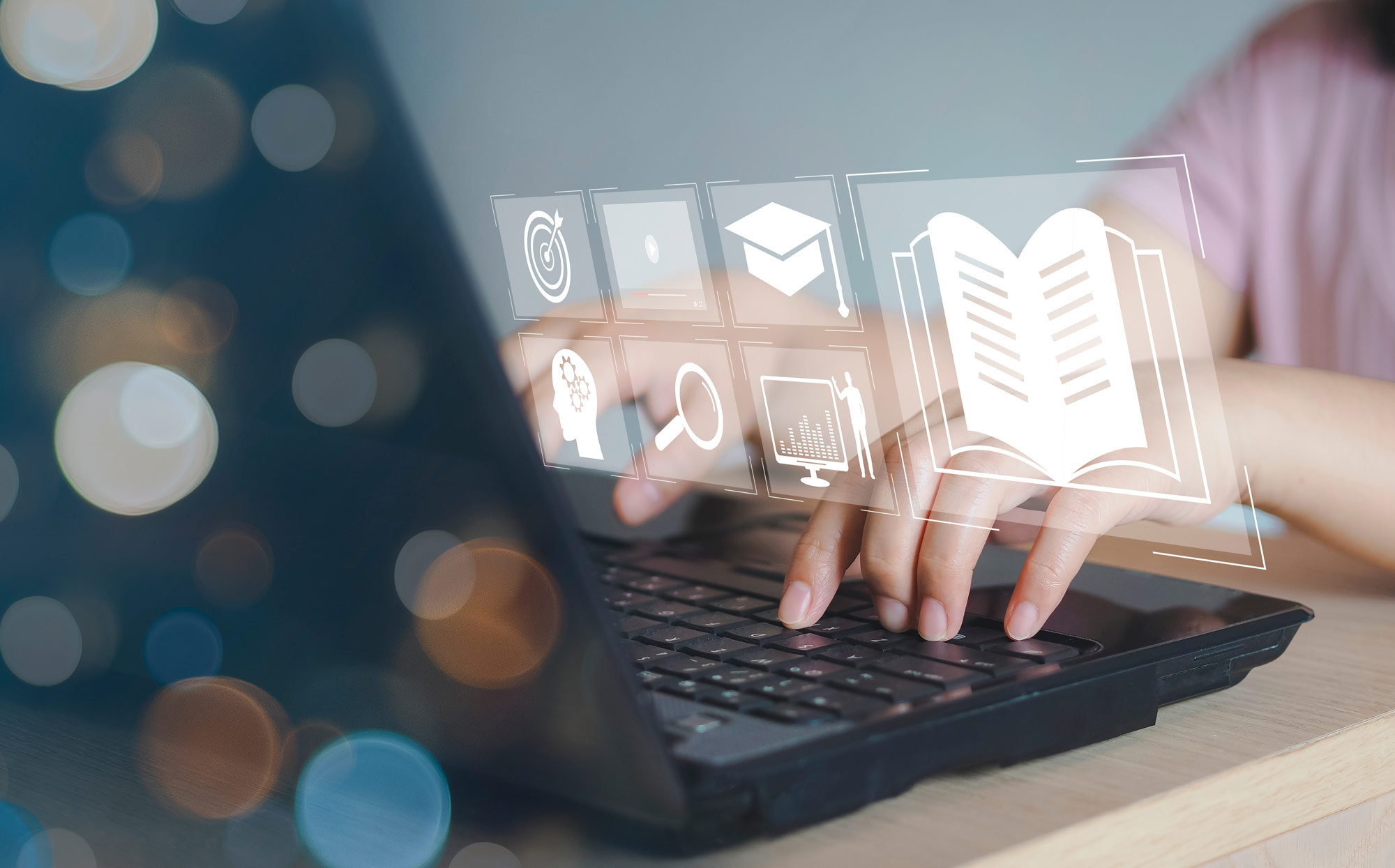 Five steps to create a custom training plan
Author: Business and Learning Resources
Before creating a training program, it is important for you as the trainer to research your company's situation thoroughly and gather information in a few key areas. This article outlines five objectives and how you can accomplish them when planning your program.
Determine training needs
You can use many different company resources to help you determine training needs. 
Company goals – Refers to your company's stated goals to help you define overall training program goals. Align your training objectives with company goals so that when the workforce meets your objectives, they'll also be meeting the company's goals. This process starts with new employee onboarding.
Job descriptions – Include stated job requirements as your base for needed training.
OSHA 300 log – Review this document to identify specific safety needs in your company. Use these injury statistics to identify areas where more safety training is needed.
HR complaints – Review employee complaints to prioritize training on discrimination, harassment, overtime versus compensation time, and other employee issues.
Legal obligations – Ensure that your training program encompasses all required training to meet government and legal obligations, such as Occupational Safety and Health Administration (OSHA) requirements, Department of Labor requirements, state-specific requirements, and others.
Determine affected employees
Figure out which employees need which training. Use other company resources to help you determine who needs training.
Company policy – For certain areas or subjects, your organization's policies may spell out who is to be trained, in what, and on what frequency.
Employee records – Review for safety violations or accidents to determine if employees may need more safety training; for harassment or discrimination complaints, which may indicate the need for more sensitivity training; or for performance reviews that indicate employees may need—or may have requested—more skills training.
Performance data – Review to identify weaknesses in performance that may require refresher training in how to use equipment and machines more efficiently or in how to use more productive procedures. You can also develop your own methods for determining which employees need training, ranging from informal to formal.
Observations – Keep your eyes and ears open in your workplace and you may identify employees who need training in specific areas.
Informal discussions – Talk with employees, supervisors, and managers for candid information about areas where people feel well-equipped to do their jobs and areas where they are uncomfortable.
Focus groups – This method involves selecting a group of hand-picked employees and asking them designed questions regarding training. It's an opportunity to gather data from a few people in a short period of time. Focus groups are good for brainstorming, which can be a valuable source of information.
Interviews – This method is best for specialized training that affects a small percentage of the workforce.
Questionnaires – Compose a few questions specific to the training you're planning. This method is best for elective training or new training areas in which you want to begin programs. Keep answers confidential.
Skill tests or demonstrations – Give written tests or have employees perform demonstrations on certain equipment to determine who needs additional training.
Know how to train employees
Most adults are self-directed learners: They want to learn what they want, when they want, and how they want.
The four elements of learning
Motivation – Set a friendly or open tone to each session, create a feeling of concern, and set an appropriate level of difficulty.
Reinforcement – Use both positive and negative reinforcement to be successful. Use positive reinforcement frequently, such as verbal praise, when teaching new skills in order to encourage progress and reward good results. Use negative reinforcement, such as negative comments on a performance review, to stop bad habits or performance.
Retention – Employees must retain what they've learned to realize benefits on both the personal and company-wide levels. Have them practice their newly acquired skills again and again until they are familiar and comfortable enough to ensure long-term success.
Transference – Adults want to bring what they learn in training directly to the workplace. Positive transference occurs when adults are able to apply learned skills to the workplace. Negative transference occurs when learners can't—or don't—apply skills to the workplace.
Understand

y

our

a

udience

 
To maximize the effectiveness of every training session, you need to analyze the participants in each group. Do this by gathering the following about group members:
What is their background?
What are the demographics of the group?
What is their education level?
What is the group's overall attitude?
What are their expectations?
What kind of learners are they?
When training isn't the answer
Once you've gathered all the pertinent information identified above, analyze and confirm the data to determine what training needs exist. Remain open to the idea that training may not always be the answer in every case.
Use these guidelines to determine if another approach might work best:
In cases where the overall size or difficulty of the skill or procedure is complex or where only one employee is having trouble, coaching or other one-on-one job aids may be a better option.
Qualified training is not enough. You must also make sure to motivate participants to learn and perform. If you've already conducted training, you may not need more sessions; you may instead need to recommend ways to change the working environment in order to encourage better job performance.
If previous training hasn't met its goals, find out why. Was there too much down time between the session and performance? Was the session held under ideal conditions or was there a poor training environment? The solution may be as simple as revising an old program.
Draw

u

p a

d

etailed

b

lueprint

 
You know what your training needs are, who needs to be trained, and how best to train them. Follow the steps below to develop a plan.
Set specific goals for each training

Use quantifiable measurements for the accomplishments you want employees to achieve after training, such as an increased production quota or decreased injury rates.
Use charts, graphs, and tables wherever possible to show management specific numbers and trends your training program will achieve. For example, chart the increased productivity curve you plan to reach with your training or graph the injury rate you hope to achieve.
Set achievable but challenging targets. For example, look at the highest production peak employees have ever achieved, even if it was only one time, and set your target slightly above this point. Employees know they can achieve it because they already have, while also understanding it'll be challenging.

List everyone who needs to be trained in each topic area

Prepare trainees by communicating before sessions with pre-training quizzes, agendas, or requests for specific areas trainees want addressed in the training.
Set up a training schedule

Make a master schedule of all the training you want to conduct for this month or year and set dates for each session. Download our free template here to get started. Be sure to include makeup dates for those unable to attend scheduled sessions.
Use a logical progression for multi-part training; ensure sessions aren't too far apart that trainees forget the first training or too close together that trainees suffer information overload. Allow ample time for trainees who want more training in the first session to receive it before the next session is held.
Choose the appropriate method(s) for each group of trainees in each topic area.

Plan to use more than one training method for each topic to ensure that you reach all the types of learners in the session.
Once you have all this information collected and organized, you are in great shape to develop the specifics of your training sessions.