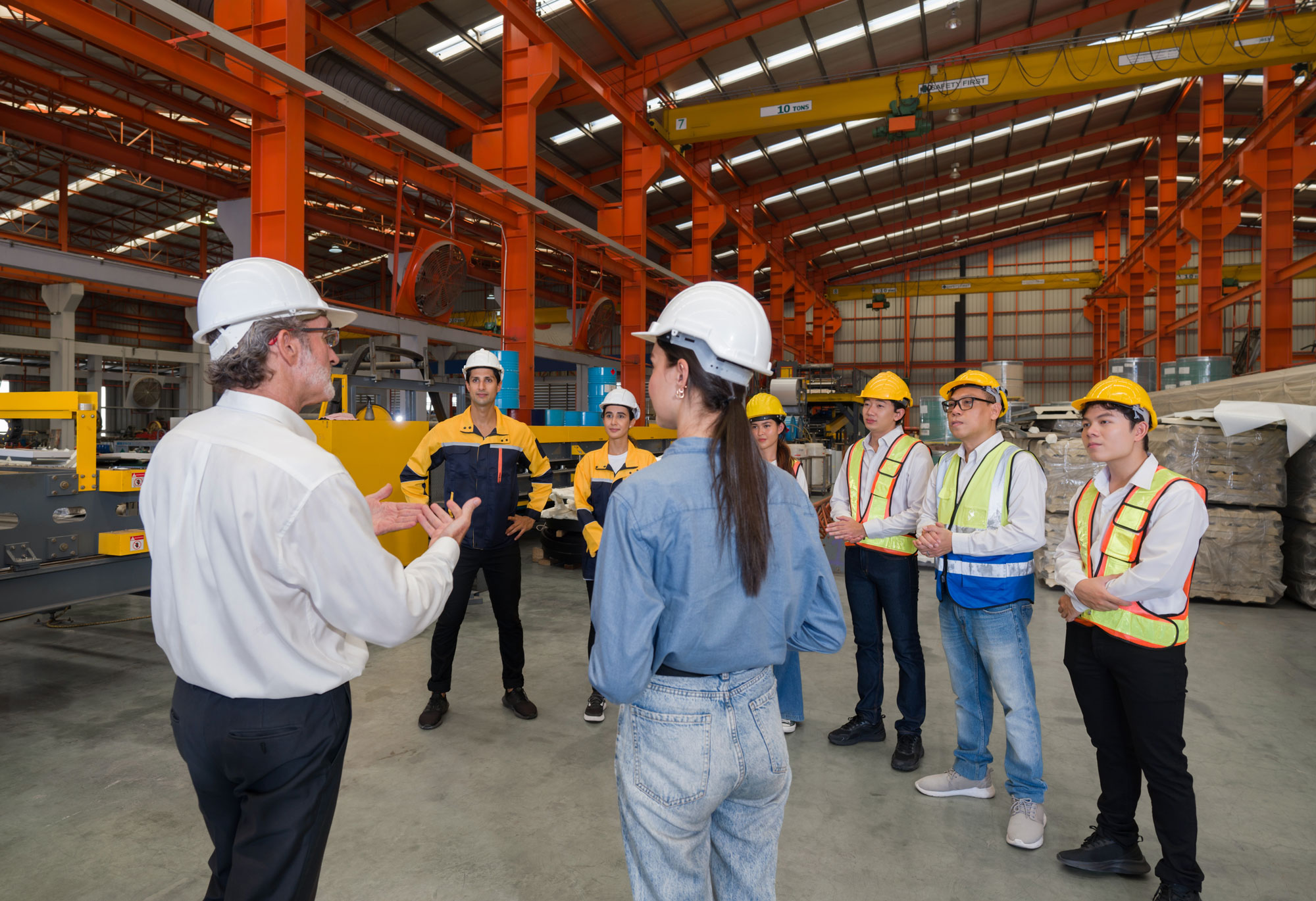 How safety software doubles as a business productivity tool
Author: Tiana Nadeau, Product Marketing Manager
You want your company to thrive in today's ever-competitive world. One of the keys to doing so is optimizing efficiency. Organizations like yours are looking for ways to do things better, faster, and easier, and while there are many ways to do this, one strategy is to use tools to save you time and put money back in your pockets.
Amid the variety of environment, health, and safety (EHS) management tools available on the market today, you'll want to look for the few that provide one integrated solution that addresses many different business processes. In this blog, we'll explain how to make your safety software work harder so you can work smarter. Whether or not you currently use safety software at your organization, let's look at how you can use it to improve processes for business tasks and show you why it's a better way to do business.
Audit management tools that store documentation
A digital auditing solution helps manage and organize documents needed in a regulatory inspection from government agencies like the Occupational Safety and Health Administration (OSHA) or the Environmental Protection Agency (EPA). But you can also set it up to store information for your internal purposes to ensure employees are maintaining compliance with your company's policies and procedures.
The ideal online audit management tool will allow you to create, complete, and save checklists, as well as track maintenance records to determine whether machinery is in working condition. A mobile-capable solution means your employees in the field can reference this checklist when needed to survey potential customer issues and fill out the checklist, including comments and photos, and send it to their supervisor for internal review.
Having a paperless, searchable feature enables your employees to easily recall supporting documents when needed, such as when a customer questions an inspection on a machine. It also allows you to identify trends, such as repeat occurrences of negative feedback or recurring instances of customers' not taking proper care of their equipment.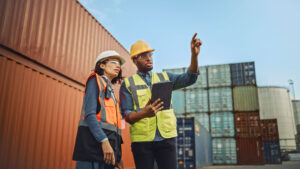 Pro tip: Break your audits into different categories to separate formal audits documentation from internal inspections.
Training management software to track professional development
Use training management software to track overall company training efforts and professional development for employees. Find a solution that allows you to easily assign training by groups, as well as one-off training as uncovered through job hazard analyses (JHAs), incidents, behavior-based safety observations, and near misses.
From compliance training to company updates, any type of training can be tracked. Assign employees training sessions by role and stay updated on their progress.
Document center for policies and procedures
A centralized repository to host your organization's policies and procedures enforces standardization across locations and ensures people are referencing the most up-to-date versions. This type of tool can act like many of the document-sharing hubs available to easily store and share documents of various tiers throughout your company.
This tool is especially helpful for human resources (HR), enabling them to:
Organize company policies.
Store HR documents like the company handbook, employee paperwork,
and employee onboarding documents.
Add or update new documents for employee visibility.
Store and share company information for internal use, such as checklists from management.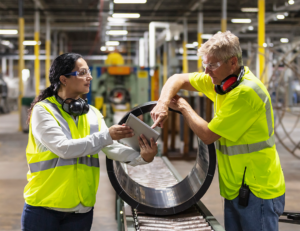 Pro tip: An online document management solution allows you to filter access by position throughout the company, which aids in keeping employee documents regarding health insurance or compensation confidential.
Incident reporting and investigation management
Incident tracking and reporting meets Department of Transportation (DOT), Mine Safety and Health Administration (MSHA), and OSHA incident tracking and reporting requirements. An integrated, configurable solution streamlines processes to save time spent on incident reports, OSHA filing, and action plans. The right solution allows you to quickly view common and custom incident reporting metrics to see where changes and improvements can be made and inform future training curricula, safety meetings, and communications.
Having an incident and investigation management solution in place can be used to reduce or mitigate OSHA fines if an inspector sees your organization investing in a solution. It also demonstrates an investment in safety culture and improves the safety and efficiency of workers.
Additionally, it automates reporting processes and walks users through steps to compliance, which is useful for safety veterans and newcomers alike. When looking for an incident reporting and investigation management solution, you want to be sure it's equipped to deal with problematic situations wherever they occur.
Store and manage circumstances such as:
Customer complaints
Environmental reporting
Near-miss events
Employee disciplinary warnings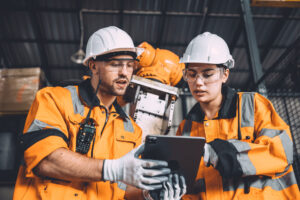 Pro tip: Track incidents through to resolution, and document corrective steps along the way. An integrated corrective action preventive action (CAPA) and incident management solution enables you to evaluate trends to determine policy changes that prevent repeat occurrences.
Planning and scheduling for peak efficiency
Ensure the solution you use has a tool with scheduling functionality that links to the other tools. Seamlessly manage tasks across departments, functions, and job titles from one platform.
Use it to schedule:
Jobs your employees have out in the field
Job interviews with potential employees
Internal inspections
Preventive maintenance tasks
Environmental permits—air permits, stormwater permits, wastewater discharge permits (periodically required)
Manage projects with a Corrective Action Preventive Action approach
Find a software solution that lets you assign tasks to different employees within the organization with an option to attach images and other files. Ask about notification features and the ability to assign due dates, post questions, provide status updates, and change task status from within the platform. The key benefit of a CAPA solution is to get everything done without having to jump between software programs. Save time by cutting down on redundant tasks, and increase transparency with easy access to completed reports.
Software versatility means savings
Many tools these days boast versatility, and EHS management software is no exception. Your management program is likely composed of several tools covering the many aspects of safety:
Audits
Training
Policies/procedures
Multifunctional software programs are ideal for cost efficiency. Employees other than those in safety roles can manage more with fewer systems, which also reduces the number of programs the organization is paying to use on a regular basis.
Incident reporting/investigation
Planning/scheduling
For safety software to assist you with other aspects of your business, the software tool must be configurable and flexible to account for these variations. BLR's EHS management software suite includes the tools mentioned, plus many others. Used together or a la carte, the modules can be developed to be safety-specific or business-centric to provide you with more value.
Learn more about our products and the various ways they can help your business run efficiently without driving costs up. From production to distribution and HR to manufacturers, BLR's EHS solutions can help your business make the best-possible use of its resources.