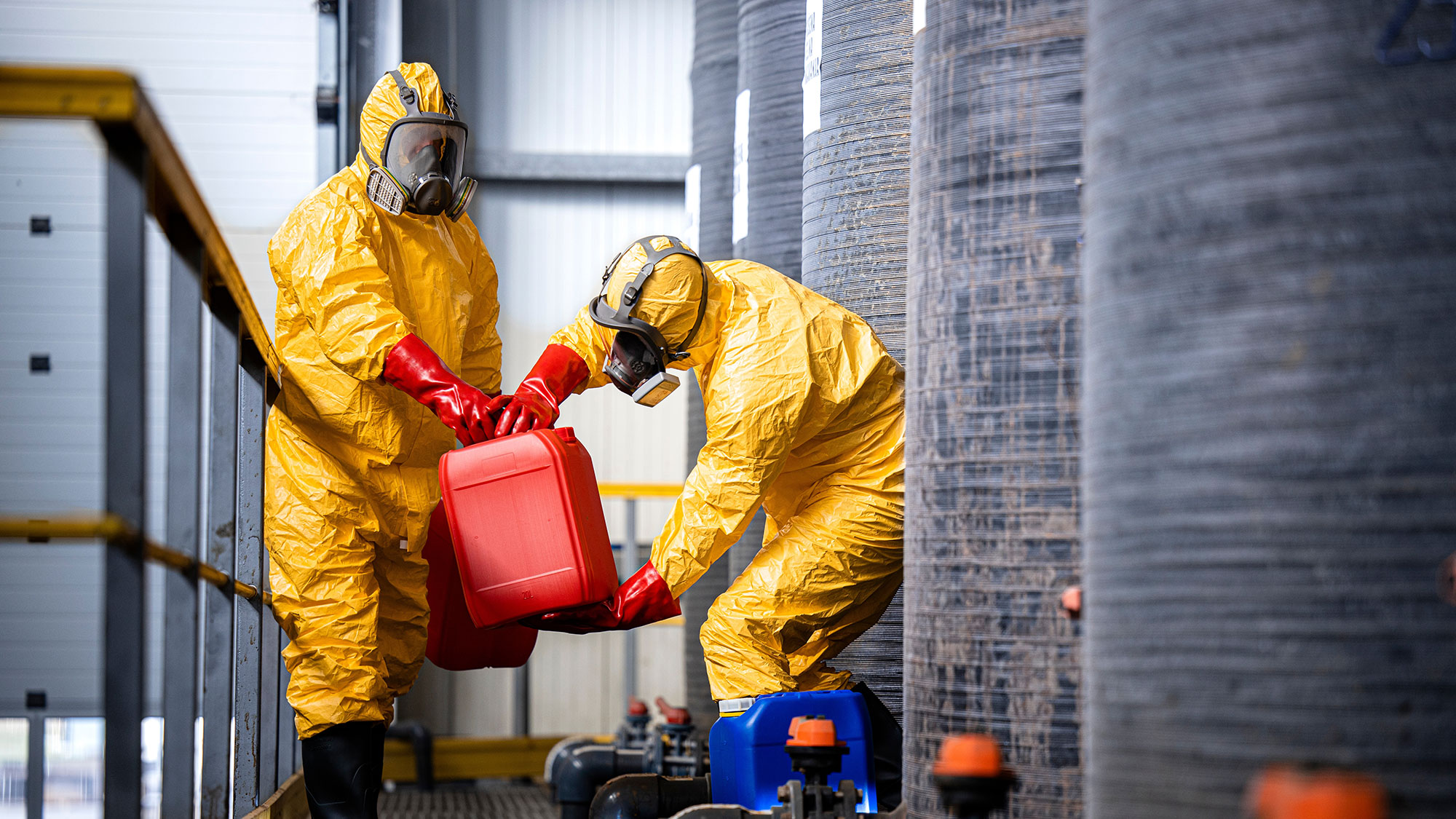 Chemical accident prevention checklist
Importance of chemical accident prevention
Working with hazardous substances poses a significant risk to your employees.  In fact, according to OSHA, workers suffer more than 190,000 illnesses and 50,000 deaths annually related to chemical exposures.  These exposures are especially dangerous, as they have been linked to cancers, and other lung, kidney, skin, heart, stomach, brain, nerve, and reproductive diseases.
General Duty Clause compliance
The Occupational Safety and Health Administration's (OSHA) General Duty Clause requires employers to provide employees with a safe work environment free of recognized hazards. Compliance with OSHA's General Duty Clause (5A0001) remains a pain point for employers.  In 2021, OSHA cited it as the most common and expensive violation of the year in the construction industry alone. In order for your facility to stay compliant with The Occupational Safety and Health Administration's (OSHA)'s General Duty Clause, it is essential that your people are able to clearly identify hazards and take steps to prevent accidents before they occur.
FREE CHECKLIST DOWNLOAD
Learn the basics on how to:
Identify extremely hazardous substances (EHSs).
Complete process hazard analyses (PHAs).
Audit design documents and maintenance procedures.
Writ standard operating procedures (SOPs).
Sufficiently train your employees to keep them safe and informed.
Create,  implement, and practice emergency response plans.
Download the checklist today to assist you in:
Completing regular facility safety audits.
Protecting your employees from potential chemical exposure.
Keeping your facility compliant with OSHA's General Duty Clause.
Simplify your EHS management
Our comprehensive EHS management system gives you actionable insights and regulatory information, time-saving resources developed by our in-house experts, and comprehensive training materials to help you mitigate risk, optimize workflows, and stay compliant. Move the needle in your organization and invest in what really matters: your people. Get your programs up to speed and excel in your industry with EHS Hero's built-for-action tools.