BLR wins silver for Best Advance in Learning Management Technology for Compliance Training from the Brandon Hall Group
Author: Business and Learning Resources
BLR, a leader in innovative employee training technology, won a coveted Brandon Hall Group Silver award for excellence in the "Best Advance in Learning Management Technology for Compliance Training" category.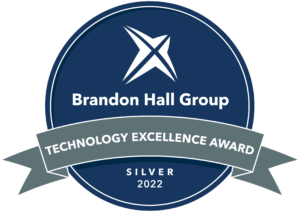 TrainingToday®, an eLearning product of BLR, offers compliance education and training for various topics and industries, including HR; environment, health, and safety; health information management (HIM), and health care. This essential training is often delivered through a customizable learning management system designed with an intuitive interface and advanced functionality.
The Brandon Hall Excellence Awards are for solution providers that provide technology for learning, talent management, and development. BLR's programs for compliance training were shown to have positive impacts and measurable benefits for their users.
Chelsea Brookes, BLR's director of eLearning, shared, "We are thrilled to receive this award from the Brandon Hall Group! Over the past year, we've made significant enhancements to TrainingToday and are grateful for the recognition of providing innovative technology solutions to our clients and partners."
Entries were evaluated by a panel of veteran, independent senior industry experts and Brandon Hall Group analysts and executives based on these criteria:
Product: What is the product's breakthrough innovation?
Unique differentiators: What makes the product unique, and how does it differ from any competing products?
Value proposition: What problem does the product solve, and/or what need does this product address?
Measurable results: What are the benefits customers can expect to experience as a result of using this product?
View the list of winners here.
Read the original press release.