Workplace Safety

Workplace safety starts with a well-trained workforce

Keep your workers safe by staying on top of workplace safety regulations.

Get started
Workplace safety courses for any industry
We provide training solutions to keep your workplace safe and compliant with state and federal regulations, industry guidance, and best practices. Empower your workforce with the skills needed to perform their work in an environment that keeps them safe.
Download Course Catalog
---
Empower a strong safety culture
Our expert-guided workplace safety training provides comprehensive safety solutions for various industries and work environments, including construction sites, offices, laboratories, and more.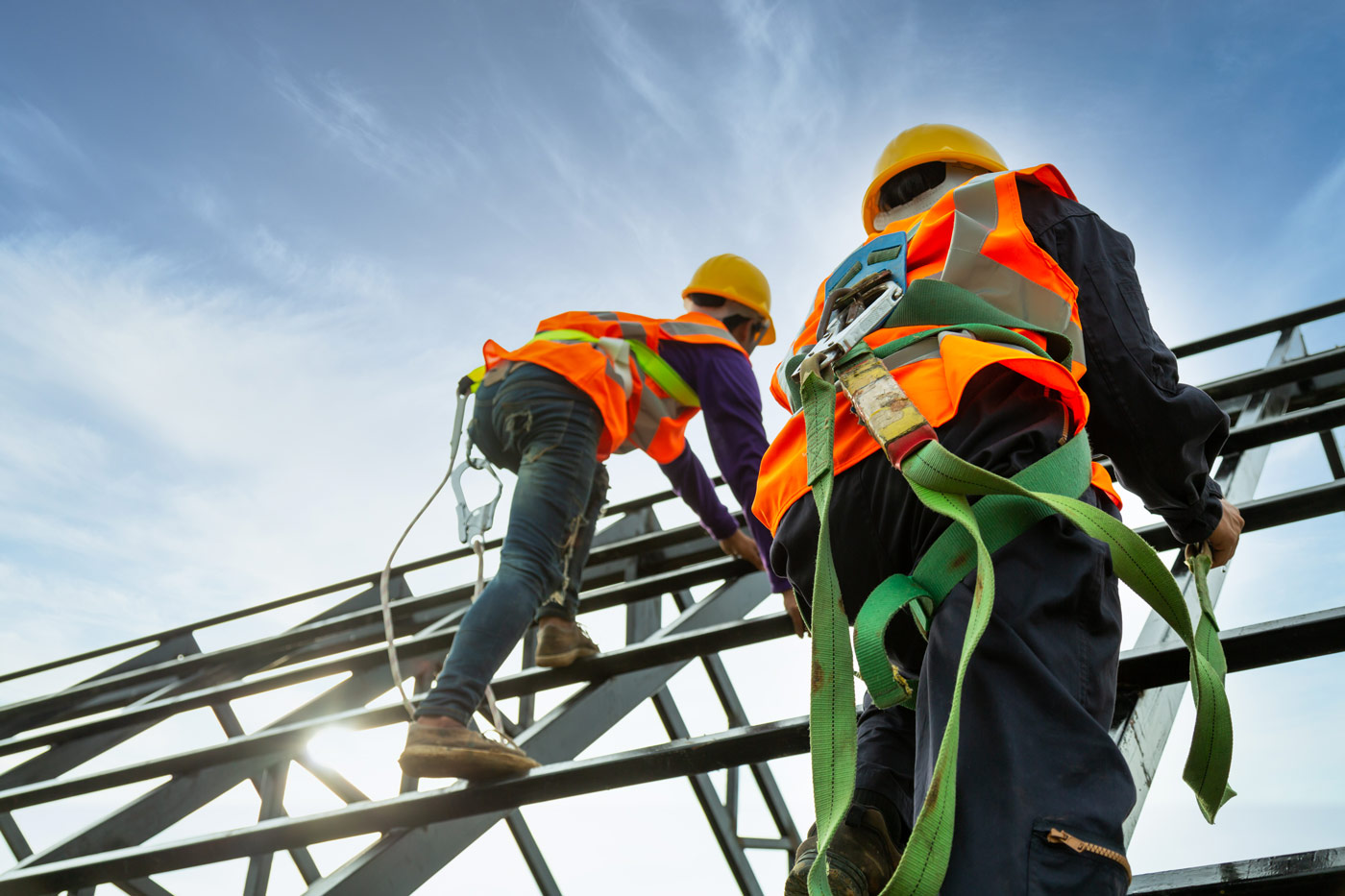 Fall protection
Workers performing tasks at height are at high risk of experiencing severe injuries. Our training materials provide a proactive plan for preventing injuries and fatalities on worksites.
Slips, trips, and falls

Slips, trips, and falls are among the most common hazards in the workplace, and they put many workers at risk of sprains, strains, cuts, bruises, fractures, and other injuries.

Ladder safety

Ladder accidents—which can result in injuries, and even fatalities are among the most common forms of accidents on the job. But there is a lot you can do to avoid becoming one of those accident statistics.

Scaffolding

Protect workers from scaffold-related injuries caused by falls; falling objects; unstable or overloaded scaffolds; electric shock; and slips, trips, and falls on the same level.

Construction safety

Safety training is mandatory for contractors and construction workers. Protect your team and business by systemizing processes to satisfy safety regulations.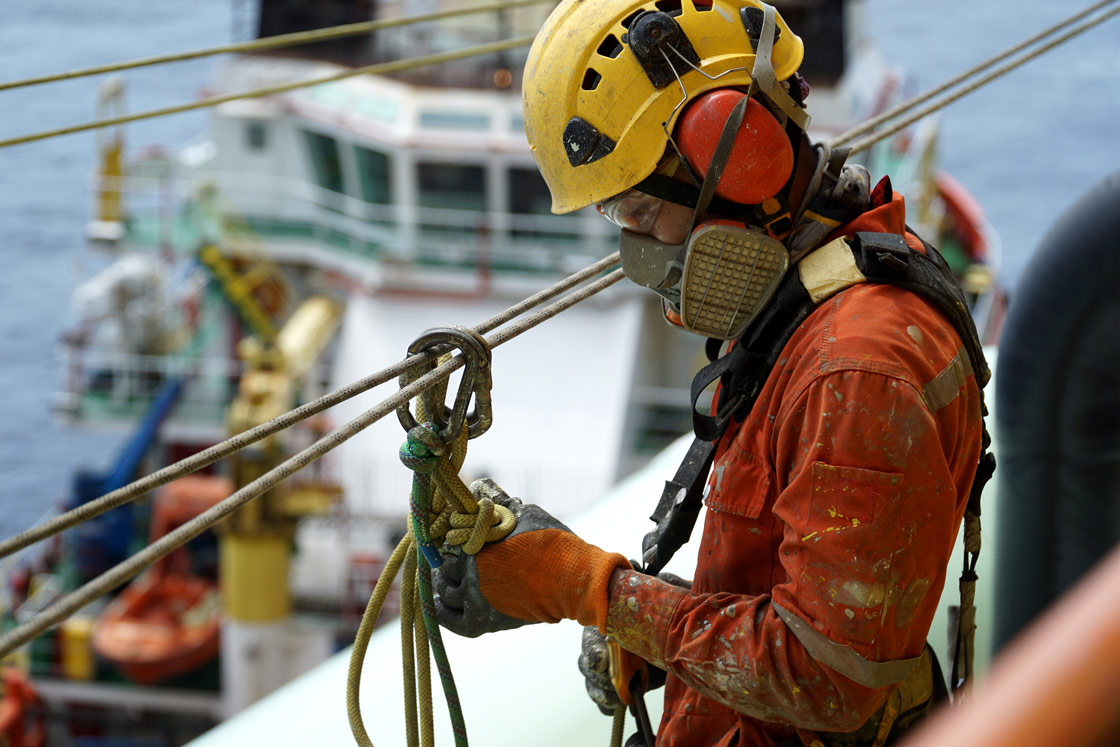 Worker safety
Office safety and health protocols keep employees safe, improve productivity, and protect your company's long-term reputation.
Personal protective equipment

Personal protective equipment (PPE) helps minimize hazards, workplace injuries, and illnesses. For PPE to be effective, it must be maintained in a clean and reliable environment. We provide training to keep your PPE in good working order.

Workplace violence

A zero-tolerance policy is one of your best protections against workplace violence. We offer training to help your company develop, communicate, and implement policies on workplace violence that have the potential to save lives.

Avoiding back injuries

Back injuries are among the most common workplace injuries that cause lost days away from work. Learn the risk factors and job hazards that could lead to back injuries and what your employees can do to avoid such injuries.

Electrical safety

Injuries that result from electrical hazards include shock, burns, and secondary injuries from falls after a person is shocked or burned. Severe shock may even lead to death by electrocution.

Permit-required confined space

Companies that deal with permit-required confined spaces must provide proper training for any employee with responsibilities related to work performed in confined spaces. Ensure you stay current on all training and record-keeping procedures to keep your team safe and in compliance.

LOTO

Lockout/Tagout (LOTO) programs lay out the necessary steps to safely disable equipment that could emit hazardous energy or unexpectedly start while performing service or maintenance activities. Our LOTO training will show you how to keep your workers safe when dealing with dangerous machinery.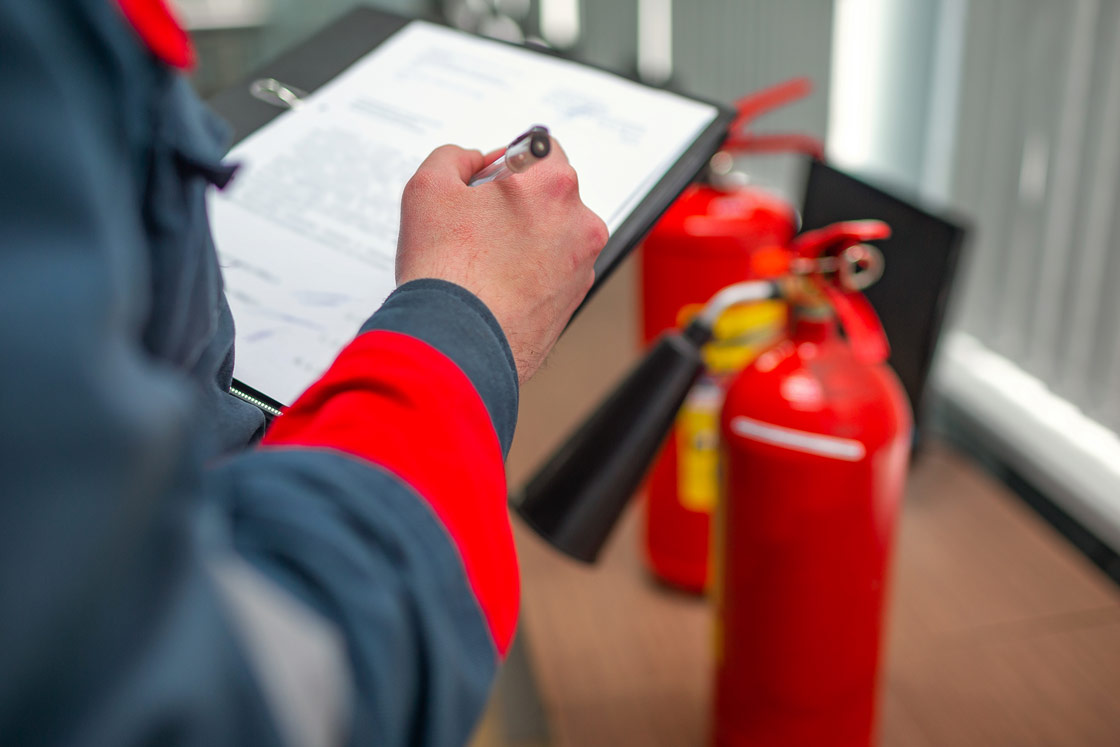 Emergency preparedness
Develop communication strategies and plans that keep workers safe so you can respond quickly and efficiently to an emergency.
Emergency action plans

No one expects an emergency to arise at work. A comprehensive emergency action plan could save employees' lives and prevent the destruction of your workplace.

Fire prevention

One of the most serious workplace dangers--fire--can be prevented or have its impact minimized with thorough training and planning.

Fire extinguisher safe use

A fire extinguisher is a safety necessity in any home, office, manufacturing facility, construction site, or even motor vehicle. If you expect workers to take emergency action in a workplace fire, OSHA says you must train every one of them to use extinguishers safely and effectively.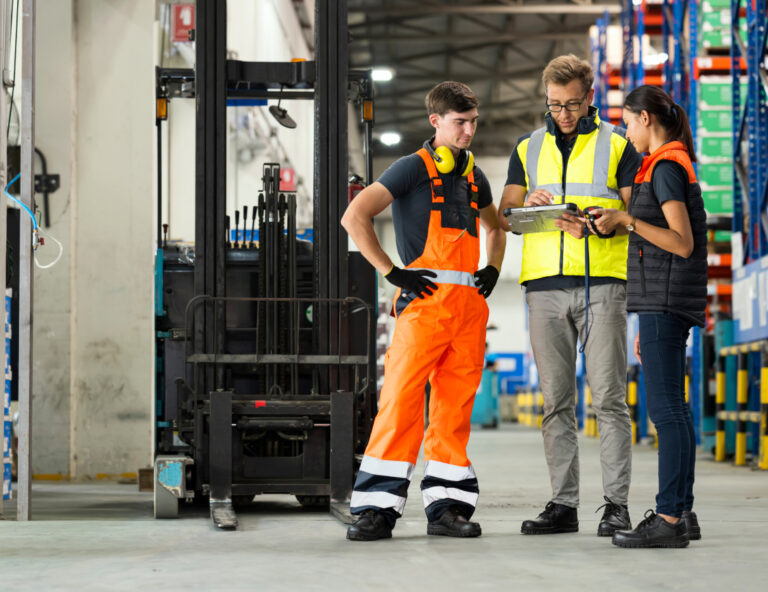 Transportation safety
Protect your drivers and interests by adhering to the standards set by the DOT and other regulatory transportation organizations.
Defensive driving

Truck drivers have more nonfatal injuries than workers in any other occupation. Our defensive driving courses are designed for drivers of commercial motor vehicles to teach defensive driving safety techniques while at work.

DOT alcohol and drug testing

The Department of Transportation (DOT) requires that drivers don't work under the influence of alcohol or drugs. Train your workers and managers on recognizing and identifying signs and symptoms of substance use on the job and what actions to take if a reasonable-suspicion situation arises.

Hazardous materials transportation

The DOT says that most incidents involving the release of hazardous materials are the result of human error. This means that most incidents can be prevented if you know proper safety procedures and follow the requirements of the HAZMAT transportation regulations.
Cultivate a culture of safety
Employers must go beyond simply enforcing rules and procedures and help their workforce embrace safety as a priority in their day-to-day operations. Establishing a culture of safety is the most effective way to achieve culture change at all levels of your organization and improve safety performance
Creating a psychologically safe workplace

Psychological safety is a critical element of a high-performing organization and has been shown to reduce employee turnover, increase productivity, and improve safety and security.

Organizational justice and safety culture

Efforts to improve safety culture often overlook a foundational element – organizational culture. The beliefs, attitudes, and values of an organization will impact its safety culture and what employees experience as a member of the organization can have drastic effects on safety.

Safety leadership

Leadership practices and styles in an organization heavily influence safety climate, which then influences employees' motivation to participate in developing a culture of safety, making leadership critical to driving and developing a culture of safety.
Workplace safety training that works
Do you know what to do if there's an accident or injury at your workplace? Do you have a plan in place if a disaster happens? Do your employees have proper training on equipment like fire extinguishers, forklifts, or chainsaws? Our workplace safety training libraries include everything you need to increase awareness of safety practices that comply with national and state workplace regulations. Get in touch to start creating a safer environment for your employees.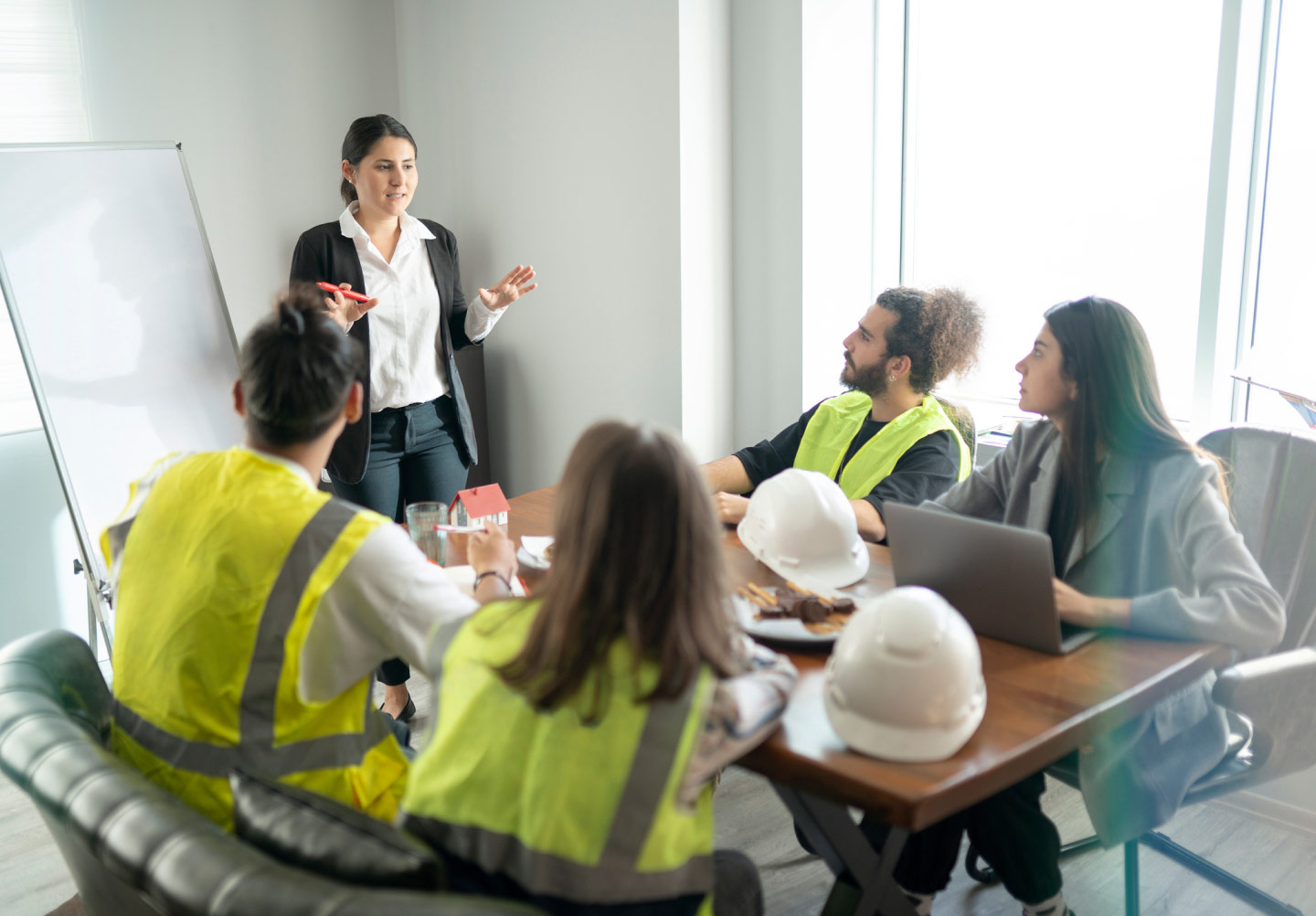 Featured resource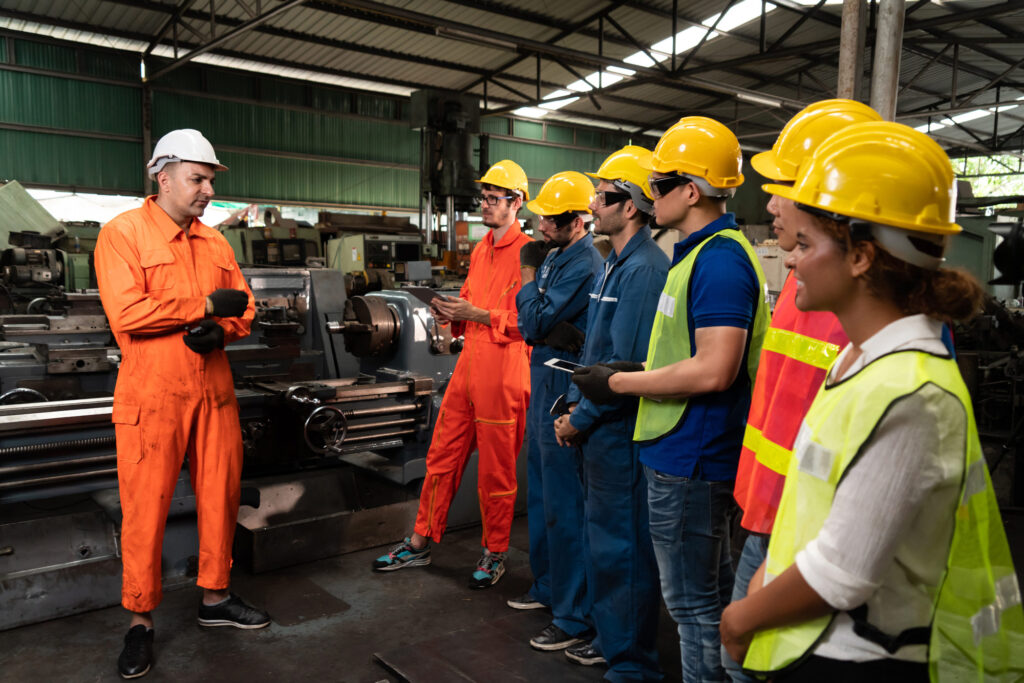 Guide
Workplace safety training guide